FINANCIAL LITERACY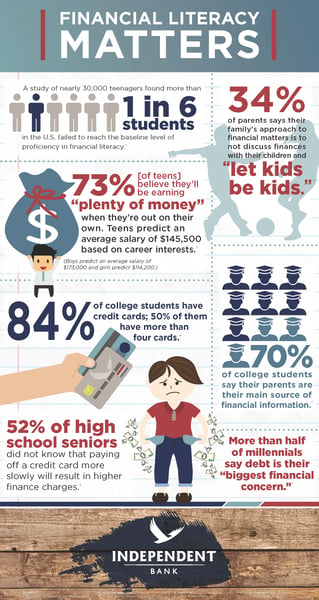 As children get older and begin to think about saving for larger items like cars, college, etc., it's even more important that they understand basic financial habits like budgeting, debit and credit cards, and more.
There are a lot of things to do when preparing for college. Discussing how to handle personal finances should definitely be one of them. Make sure to discuss these 10 things before heading off to college.
Independent Bank asked local kids if they knew some of the differences between credit and debit cards in an effort to show the importance of teaching kids in our communities financial literacy. These are their responses—they might surprise you!