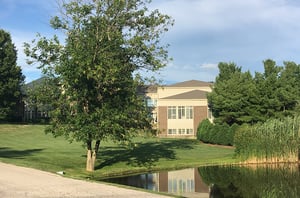 Independent Bank recently expanded its footprint into Ohio, with the opening of a new Residential Lending office in the Columbus area in February. This month, they opened their second Residential Lending office in Akron.

Independent Bank offers more than 50 customizable mortgage programs, including conventional fixed rate loans, jumbo loans, professional loans, and construction loans. Whether you are a first-time homebuyer, or expanding to a second home, Independent Bank makes the mortgage process simple and convenient.
The lending office is located at 525 N. Cleveland-Massillon Rd., Suite 101, Akron, Ohio 44333, and is open Monday–Friday from 9 am–5 pm. To reach our lenders directly, please contact either Kathy Vidakovics at 330.697.7106 or KVidakovics@ibcp.com, or Tim Endres at 330.805.6749 or TEndres@ibcp.com.