Learning the fundamentals of saving early will pay off down the road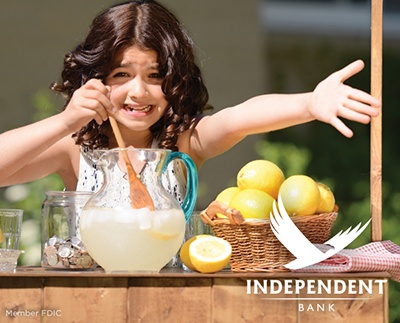 A five dollar allowance doesn't cut it anymore. If our kids are to successfully navigate through tomorrow's complicated world of student loans, credit, savings and investment plans, recessions, and more, they'll need something a little more robust than a piggy bank.
Thankfully, there are some really helpful tools for parents to effectively give kids a strong grasp of money—how to spend it and how to save it. That way, they'll be prepared no matter what the economy holds in store.
Talking to your kids about money. As parents, we're always the number one influence in our little ones' lives, even when it doesn't feel like it. Letting your child "help" when you hand over the bank card to the cashier, or having them accompany you to the bank and explaining where you are and why you are going gives your kids a taste of the real deal. Of course, it's easier to talk about money when things are going well. If times are tight for you, however, it's important to be honest with your kids—don't promise them pleasures you know you can't afford. Instead, encourage your kids to take part in household cutbacks, and offer them rewards that are valuable, but low-cost—sitting in the front seat, for instance, or getting to pick the movie on family movie night.
Download an app. Financial literacy—yes, there's an app for that too. For the kid who needs a little convincing, there's Savings Spree, an interactive game-show app that takes kids through saving, budgeting, spending, investing, and even donating to charity. Not interested in games? Bankaroo is basically a mobile banking app for the under 12 set—it allows kids to input their allowance and then design a spending goal and a realistic savings plan. It's perfect for the kiddo who has his or her heart set on a new bike.
Play a board game. Rolling family fun time together with some financial education is always a good idea. Cashflow for Kids is just one of the money-oriented board games out there. It was designed by Robert Kiyosaki of Rich Dad, Poor Dad fame, and includes lessons on cash flow, capital gains, assets and liabilities.
Give them a chance to spend. Okay, okay, allowances are still a great way to give kids firsthand experience with spending and earning. After all, nothing teaches you the value of money like holding cold hard cash in your hands (and watching how quickly it goes). It's important to use allowances the right way, however—remember, it's a tool to educate your kids on finances, not reward or punish them. It's also a great time to start telling your kids about your own financial past—the spending mistakes you made, and what you had to do to recover. Starting an honest dialogue with your kids is one of the best ways to get them down the path to financial literacy—hey, it may even teach you a few things in the process.
* Independent Bank is not recommending any specific website or application, and the customer is responsible for researching the privacy and security policies, as well as verifying the legitimacy of the website or application to determine if they would like to proceed with services.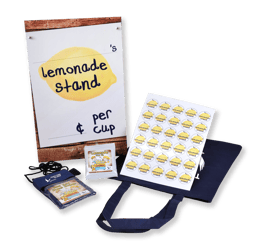 Teaching kids about saving money can be tough. Independent Bank can help! Since most kids first learn about saving money by running a lemonade stand, we are giving away free lemonade stand kits, while supplies last, to every child with an Independent Bank Swift! savings account April 17-July 1, 2016. Each kit has everything needed to learn the value of saving and to open a lemonade stand. As an added incentive, the child who deposits the most money into his or her Swift! savings account April 17-July 31, 2016 at each branch, will also receive a free lemonade stand!
Visit an Independent Bank branch, IndependentBank.com, or call 800.355.0641 for more details.
Independent Bank asked some local kids what they know about money. Check out their responses—they might surprise you!