Zelle® Changes the way money moves – makes sending money digitally to friends and family fast, safe and easy for more than 95-million mobile banking consumers.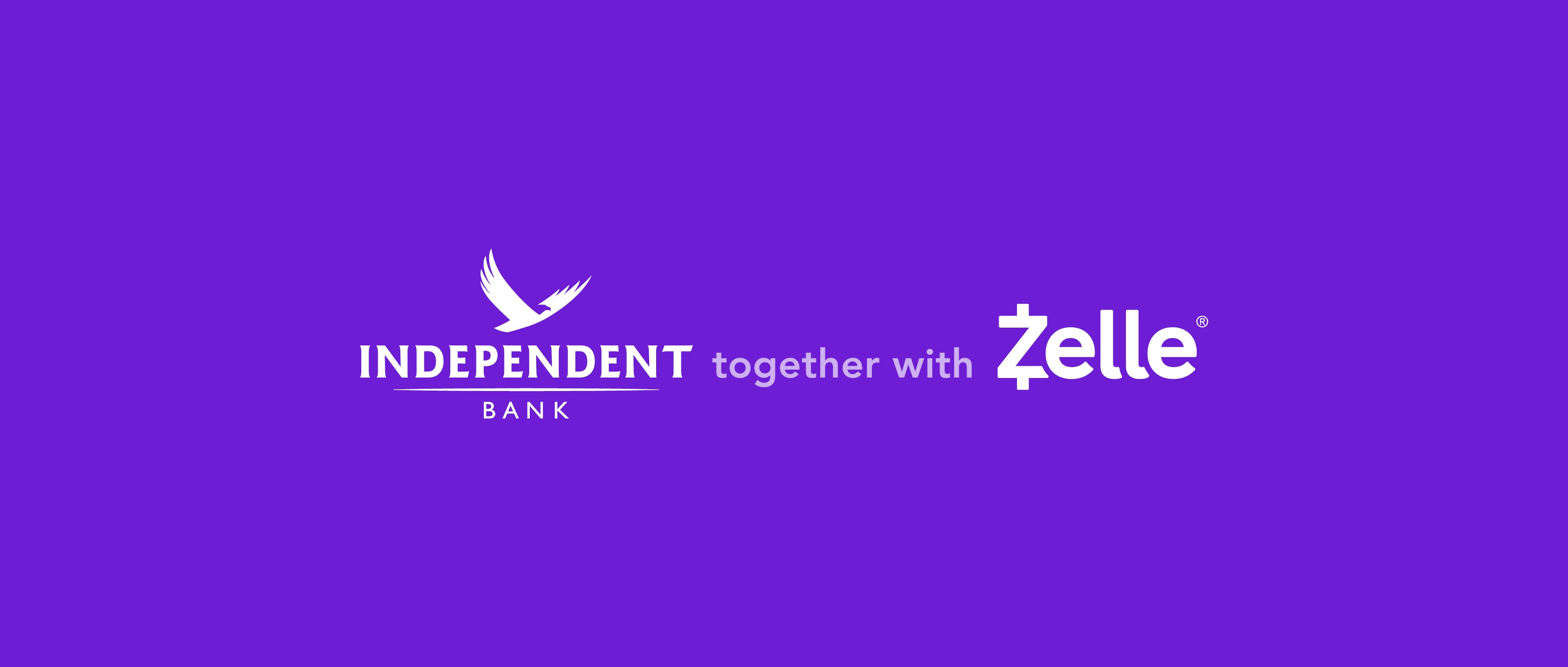 Independent Bank announced today, Zelle is now LIVE in its Independent Mobile app. Embedded into the digital banking experience of Independent Bank, Zelle is a fast, safe, and easy way to send money to friends, family, and others you trust.
The Zelle Network® includes banks and credit unions of all sizes. For more than 95 million consumers, Zelle is already available from the convenience of their mobile banking app, making digital payments a fast, safe, and easy alternative to cash and checks. Zelle allows for funds to be sent from one bank account in the U.S. to another, using only a recipient's email address or U.S. mobile number. Funds are typically available within minutes when both parties are already enrolled with Zelle.
About Zelle®
Brought to you by Early Warning Services, LLC, an innovator in payment and risk management solutions, Zelle makes it fast, safe, and easy for money to move. The Zelle Network® connects financial institutions of all sizes, enabling consumers to send fast person-to-person payments to friends and family with a bank account in the U.S. Funds are available directly in consumer bank accounts generally within minutes when the recipient is already enrolled with Zelle. To learn more about Zelle and its participating financial institutions, visit http://www.zellepay.com.