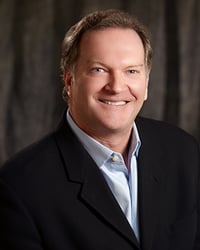 Independent Bank Corporation, the holding company of Independent Bank, a Michigan-based community bank, announced that its Board of Directors appointed Terrance L. Beia to the Boards of the Corporation and the Bank, effective upon the completion of the Corporation's 2018 Annual Meeting of Shareholders.
Mr. Beia is self-employed. He is active in the Oil and Gas Exploration industry. He also owns and manages commercial and residential real estate holdings in the Traverse City area. He served on the Traverse City State Bank (TCSB) Board of Directors for 17 years. Mr. Beia is a native of Grand Rapids and is a long-time resident of Traverse City.
William B. ("Brad") Kessel, the President and Chief Executive Officer of Independent Bank Corporation, commented: "We are pleased to add Terry to the Boards of Directors of both our parent company and the Bank. His experience and leadership as a long-time Board member of Traverse City State Bank and his in-depth knowledge of northwest Michigan will be valuable assets to our organization."
Terry Beia commented: "I am honored to join the Board of Directors of Independent Bank Corporation and of Independent Bank. I look forward to helping to connect the TCSB stakeholders (shareholders, customers, and employees) to Independent Bank and to promote our brand in the northern Michigan marketplace. I am pleased to be working with such a talented and committed Board and management team."
Mr. Beia earned a Business degree from Ferris State University and a Petroleum Engineering Technology degree from Northwestern Michigan College in Traverse City.