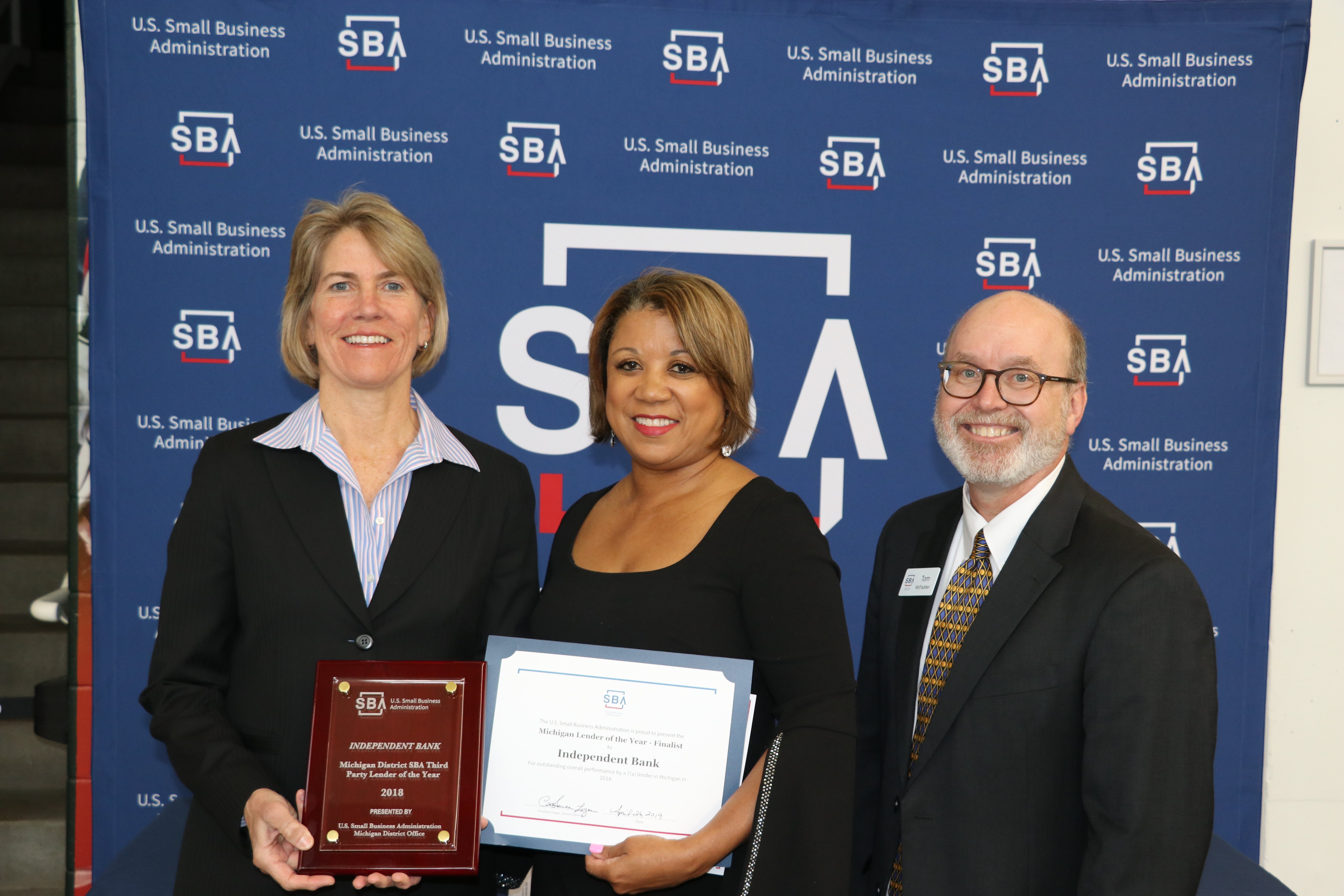 Independent Bank was recently named the Small Business Administration (SBA) 504 Third Party Lender of the Year. The award is given by the U.S. Small Business Administration's Michigan District Office as part of its fiscal year 2018 lender awards.
The awards are given in recognition of the lenders' help to give small businesses the access to capital they need. The 504 Third Party Lender of the Year award recognizes the best overall support of the SBA's 504 loan program. Independent Bank originated three 504 Third Party loans for almost $1.4 million.
"We are honored to be recognized by the SBA for our participation in the SBA 504 program. Partnering with the SBA allows us to meet the financial needs of our customer so that their business can grow and be impactful in the community that they serve," said Cheryl Bartholic, Commercial Loan Group Manager.