Protecting our Communities – Animal Shelters, Humane Societies, and Animal Rescue Centers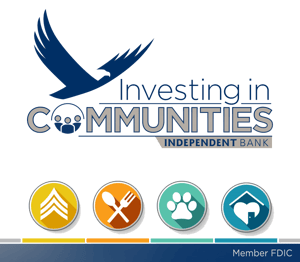 Independent Bank will continue their donation campaign, Investing in Communities, with phase two beginning June 1, 2017. They will be giving away $5,000 each to four animal non-profit organizations in local communities to put toward their mission.
Community members can nominate an animal non-profit located in a Michigan county served by Independent Bank, or located within 10 miles of a Michigan Independent Bank branch or loan production office, June 1-8, 2017 at IndependentBank.com/Investing. Voting on the nominated non-profits will take place June 15-29, 2017. Votes may be placed up to once per day, and voter must be 18 years or older, have a valid Facebook account, and be a legal resident of Michigan to vote. The four animal non-profit organizations with the most votes will each win $5,000 from Independent Bank. Click here for Official Rules.