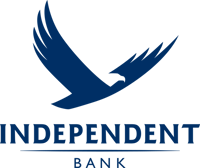 GRAND RAPIDS, Mich. – Independent Bank rebranded in 2014, the bank's 150th anniversary, in collaboration with Grand Rapids-based Full Circle Marketing & Design. Full Circle won two West Michigan ADDY awards for its work on Independent Bank's rebrand, including a Silver for Independent Bank's logo design and a Bronze for its ATM wrap design. The awards were presented by the American Advertising Federation.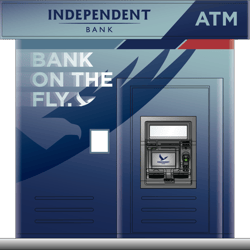 "It was a great honor for us to be recognized for our new brand, which has given us a more modern look and represents the essence of Independent Bank," said Tricia Raquepaw, VP director of marketing for Independent Bank. "We have a fantastic partner in Full Circle, which translated our values, direction and aspirations into a brand we're very proud of."
"It has been an absolute pleasure to work side-by-side with the Independent Bank team in their overall marketing efforts," said Steve Harney, principal and brand strategist for Full Circle. "The last year and a half has marked a significant change in their overall branding, while maintaining their 150-year heritage and values. The two ADDY awards are just another reminder that Independent Bank is doing some amazing things in banking."
As part of its rebrand, Independent Bank also launched a new website in 2014. The bank is also nearing the completion of rebranding its 64 branches and all ATMs with the new logo and ATM wraps, respectively.