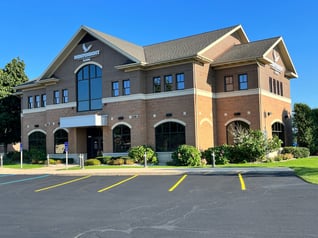 Independent Bank opened a new full-service branch in Holland on September 8, 2022. The Bank, headquartered in Grand Rapids, currently has a commercial banking office in Holland. The new branch is conveniently located just off US-31 at 12368 Riley St., near Meijer.
Kevin O'Keefe is the new Bank Manager at the Holland location, and looks forward to serving the greater Holland area. Mr. O'Keefe is a native of Holland, and has more than 20 years of experience in the financial services industry.
"We are pleased to be opening a new full-service branch in Holland, and expanding our footprint along the lakeshore," said Brad Kessel, President and CEO of Independent Bank. "We look forward to making more of our products and services available for our customers in the greater Holland area."
Independent Bank is a full-service bank, offering retail and lending products, commercial banking, the latest in mobile and online banking technology, as well as investments and title services. To learn more about Independent Bank, please visit IndependentBank.com.