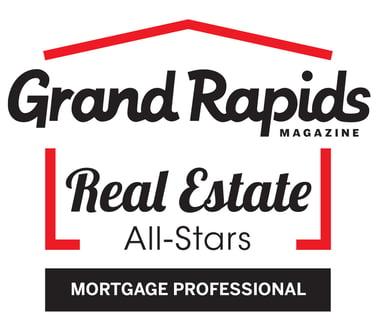 Grand Rapids Magazine recently announced the 2022 Real Estate All Stars who had sales volume in the top 5% in revenue of real estate in the Grand Rapids area, as well as their nominations for the 2022 top mortgage professionals. Several mortgage loan officers from Independent Bank were recognized.
The four mortgage loan officers at Independent Bank who received this recognition were Matt Dhaseleer, Pete Humphreys, Bernie Marvin, and Bob Storrer.
To learn more about the customizable mortgage options available at Independent Bank, please visit IndependentBank.com.