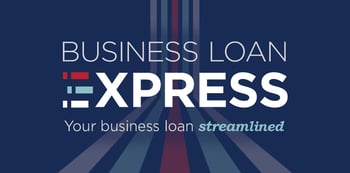 Independent Bank is excited to announce the launch of Business Loan Express, the Bank's new express business loan application platform. With Business Loan Express, customers can apply for and obtain new business loans fast, securely, and efficiently, compared to the traditional commercial loan process. This offering from Independent Bank's Community Business Banking group is very unique in Michigan.
Benefits of Business Loan Express include: a simple application process, with pre-filled applications based on existing bank information to save time; secure document collection via a secure electronic portal; and, the ability to digitally sign all loan closing documents. The process streamlines the application process, often reducing turnaround time from three weeks with the traditional loan application process to as little as three days. Loans currently eligible to utilize Business Loan Express include: Term/Equipment loans (under $100,000) and Lines of Credit (under $50,000). All existing Independent Bank business deposit customers are eligible to use the Business Loan Express platform.
"Our customers have been impressed with the turnaround time, and love the DocuSign option versus that of a traditional loan closing," said Marc Judge, First Vice President, Community Business Banking at Independent Bank.
To learn more about Independent Bank or Business Loan Express, please visit IndependentBank.com.