6 Tasks to do for your business before the end of the year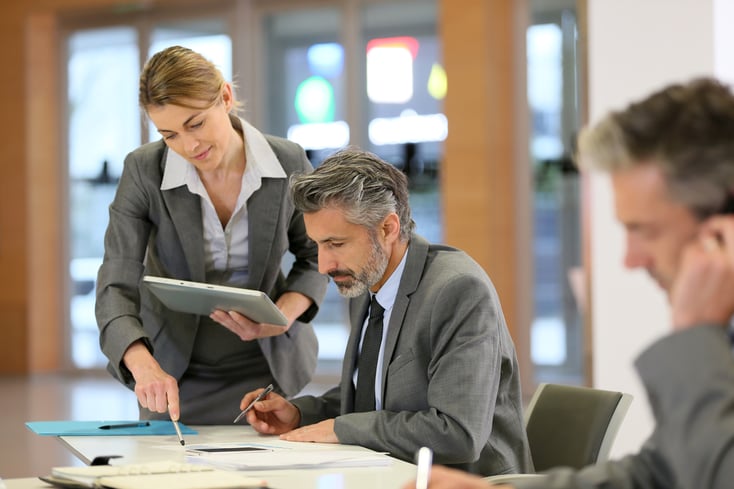 As the end of the year approaches, you may be looking forward to a fresh start. But before you begin anew in the coming year, you have to wrap up this current one. As a business owner, there are a few key tasks you should tackle at the end of the year to ensure the next one goes smoothly. Complete this year-end business checklist and you'll be in great shape.
1. Collect on outstanding accounts.
Wouldn't it be nice if you could end the year with all of your outstanding accounts paid off? Of course, whether or not this happens depends, in part, on those account holders. But you can at least do your best by calling each customer with an outstanding balance, sending an updated invoice, and making every effort to collect on each outstanding account.
2. Clean and maintain any equipment.
Whether your business uses a lot of specialized equipment or just a few simple laptops, take the time to perform the necessary maintenance before the year's end. For a computer, this could mean updating all of your software, uninstalling any programs you no longer use, and physically cleaning the keyboard and screen.
3. Show your customers you care with an appreciation offer or small gift.
Reach out to your customers to show them you appreciate their business. If your budget is tight, you could just send a simple "thank you" email—or better yet, mail them handwritten "thank you" notes. If you have a little more room in the budget, you could send each customer something small, like a holiday ornament.
Another option is to offer a special customer appreciation offer for existing clients only. For instance, you could offer them each 10% off the next year's subscription price if they sign up before the end of the year. Choose what works for your business model; the point is to show customers you care.
4. Ask for feedback from employees.
The end of the year is often the time when you offer feedback to employees, but what about asking them for feedback, too? Allow them to offer feedback anonymously so that they feel comfortable offering criticism. You can use the criticism they do offer to improve the way you manage employees in the coming year. And if they compliment you on doing certain things well, then you know not to change those policies. Happy employees make for a successful business.
5. List three ways you succeeded.
After you've received feedback from employees, sit down and reflect on the year. Look over your books and your list of customers. Then, list three things you did well this year as a business owner. This could be anything from "brought on 10 new clients" to "redecorated the office." The point is to acknowledge that you did accomplish something, which will inspire you to keep trying and pushing into the new year.
6. List three ways you could have done better.
Finally, as you think back over the past year, you should list three things you could stand to improve on. For example, maybe you fell behind with your social media management, or perhaps you were late sending out invoices a few times. It's not always easy to be honest with yourself, but by identifying your shortcomings, you can set better goals for the coming year.
If you take the time to complete this year-end business checklist, you will end this current year with a bang, and also with the resolve to keep challenging yourself in the coming year. Successful businesses are always reflecting, making improvements, and facing challenges head-on.