How retirement can affect your options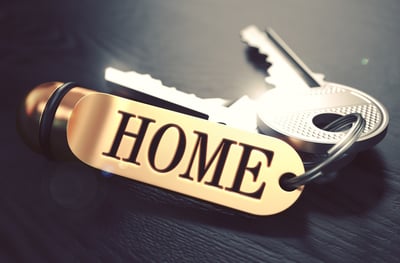 For many years, financial experts often advised individuals to pay off their mortgage entirely before retirement. While this can be sound financial advice, it isn't an option for everyone, nor is it something that many people want to do. Some people find that they are ready to retire, or have already retired, but want to enjoy life in a new and different setting. Perhaps you want to move away from your suburban sanctuary, and find a home in a bustling city. Maybe you are ready to pick up your roots and lay them back down closer to family or old friends, or you want to flee the snow-covered north in favor of some fun in the sun. You may have heard that getting mortgages after retirement was an impossibility, but that simply isn't the case. While qualifying for mortgages after retirement can be a bit more complicated, it can be done.
Can Retirees Qualify for Mortgages?
The simple answer is, yes, but it is far more complicated than that. The Equal Credit Opportunity Act ensures that retirees cannot be denied a mortgage if they meet the lending institution's set criteria; but, meeting the requirements of the lending institution can be a problem for some.
Each lending institution has criteria that they look for when deciding whether or not an applicant is worthy of a mortgage. The first and most important is your credit score. FICO scores above 720 are usually required to qualify for a mortgage. Many retirees meet this requirement. The lending institution also looks at debt-to-income ratios, existing debt, and current income when making a decision about individual applicants.
Income threshold requirements are the most common roadblock to mortgage eligibility. In order to qualify, the retiree must show enough income, whether from a pension, social security, part-time job, or some combination of the above to qualify.
Income Percentages
Whenever you are attempting to get a mortgage, whether as someone in the workforce or a recently retired individual, mortgage lenders will assess whether or not you will be utilizing a higher than average percentage of your income to pay your mortgage and insurance. In most cases, lenders look to ensure your mortgage payment and your insurance payment does not exceed 28% of your verifiable income.
While 28% is the industry standard for income utilization, each mortgage lender has slightly different ways of assessing your income. For example, some lenders will consider savings and retirement accounts when evaluating your income; others will not. Some companies will consider part-time jobs as viable income, while others will not consider it as part of the overall picture. Each lender has slightly different criteria, and that can be the difference between getting a mortgage as a retiree, and being denied.
How to Best Navigate the System
Mortgages and home buying is a confusing and challenging process regardless of your age. First-time homebuyers and even retirees who have been through the process before can feel confused and hopeless during the process. While you may want to take on the job of finding a lender yourself, as a retiree it is best to work with a mortgage professional to seek out the loan you need. Mortgage professionals deal with numbers day-in and day-out. They are paid to stay up-to-date on regulations, and they understand the intricacies of the process. They will know which lenders are a good option, and which are unwilling to take a risk on a retiree. They can be invaluable in making mortgages in retirement easy.