5 Things to avoid buying with a credit card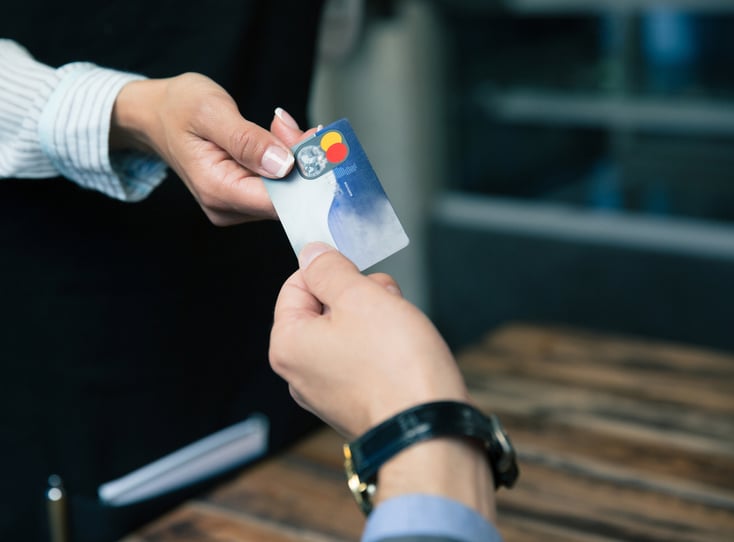 These days, many people make the majority of their purchases with a credit card. There are certainly advantages to this approach. Credit cards offer excellent security and protection for their users. You also tend to accumulate reward points with every purchase. But as commonplace as credit card purchases have become, there are still a few things you really should not pay for with a credit card.
Down Payments
If you are taking out any type of loan, do not use your credit card to make the down payment. Similarly, do not use your credit card to take out a cash advance and use the cash to make your down payment.
There are two reasons this is a bad idea. First, if you don't have enough cash to make the down payment, that tends to be a sign that you're not in a good enough financial position to take out and pay off that loan. Second, credit cards come with a pretty high interest rate, especially for cash advances. You'll pay a large premium on those down payment funds, making the overall loan a lot more expensive than it seems.
Medical Bills
When you get a medical bill in the mail and don't have the cash to pay it, putting it on a credit card can be tempting. However, you're actually better off calling the hospital or doctor who sent the bill and setting up a payment plan with them directly. They will often give you a much lower interest rate than your credit card rate. Plus, hospitals are far more forgiving than credit card companies if you end up in a tough spot and make a late payment or partial payment.
Wedding Expenses
If you put wedding costs on your credit card knowing that you'll be able to pay off the card at the end of the month, that's one thing. But if you're just racking up wedding debt as the months go on, that's not wise. Many couples who put wedding costs on their credit cards end up paying off those debts for five or 10 years. That's not a fun way to start your marriage!
Instead, consider scheduling your wedding a little further in the future, so you have more time to save. If you really do decide to borrow money to host a larger wedding, consider taking out a personal loan; they often have lower interest rates than credit cards.
Tuition Expenses
School can be expensive; but school tuition is one of the silliest credit card purchases. Putting tuition costs on your card will make your education even more pricey in the long run! Student loans generally come at a much lower interest rate than credit cards. If you don't qualify for federal student loans, many banks offer private student loans. You can generally apply for these private loans at any point during the school year.
Taxes
The IRS and various state tax agencies will typically accept credit cards for tax payments. However, they tend to charge a large fee to do so. Plus, there's really no reason to put your taxes on a high-interest credit card! If you call the IRS and tell them you're struggling to pay, they will come up with a customized repayment plan for you. That plan will have a lower interest rate than your credit card.
Credit card purchases can earn you points and keep your financial information safe; however, you should not blindly put every purchase on your credit card. Keep the tips above in mind, and spend wisely, so you don't end up over-paying for interest.