How (and why) you should do this in your area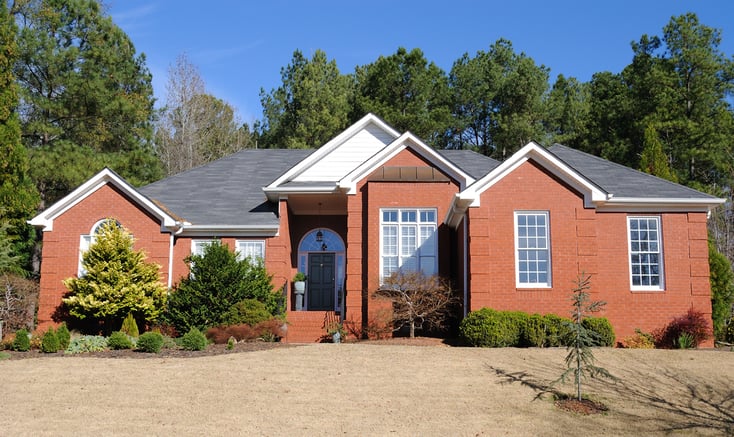 When was the last time you checked home values in your area? If you're like most homeowners, you probably haven't spent much time thinking about or researching home values since the last time you bought or sold a home. However, there are some real benefits to watching the housing market, even if you're not planning on buying or selling in the coming months. Take a closer look.
Why do real estate prices change so often?
The real estate market is always changing. Several factors impact the changes that take place. When the economy is doing well, more people become interested in buying homes, which increases demand and causes prices to rise. When the economy starts to suffer or a recession begins, fewer people are interested in buying and prices tend to fall.
Still, the economy is not an absolute predictor of trends in real estate prices. Some locales may see rising prices due to regional changes. For instance, if a school district earns an excellent rating, more people will want to move into that district, and home values will increase as a result. Because prices can go up in one area while decreasing in another, it is important that you watch your local home values, specifically, rather than simply keeping an eye on the overall economy.
Why is it so important to watch home value trends?
The key reason to watch home value trends is so that you know when it's a good time to buy or sell. Sure, you may not have plans to move anytime soon. But if you see that home values have increased in your area and your home is suddenly worth $100,000 more than you paid for it, you might decide selling is a smart financial move.
It's also important to stay aware of your home's value, so you can insure your home accordingly. If your home is still only insured for the amount you purchased it for, but its market value has increased significantly, you could face a substantial loss if you have to file a large insurance claim. Knowing your own home's value also gives you an idea of how much equity you have, which may come in handy if you need a home equity loan or HELOC.
You should also keep track of home values if you own rental properties. When home values start to rise, buying becomes less affordable for young professionals and others with lower incomes. The demand for rentals then increases, which means it could be a good time to raise the rent or perhaps purchase a few more units.
How do you keep track of home values?
An easy way to get a general idea of home value trends in your area is to watch the prices that homes are selling for. There are many real estate websites that list homes for sale and also show sales prices after homes actually sell. If you check back often, you'll get a general sense of the prices in certain neighborhoods and how they are changing over time. These websites will also give you an estimate of your own home's worth.
If you would like a more accurate estimate of your own home's current value, then you can have the home appraised. Your mortgage lender will often be happy to re-appraise your home, and there are independent agents who offer this service, too.
Home values are always changing. It's a smart idea to keep track of values in your area, and also to stay abreast of your own home's current worth.