4 Things they need to learn before heading to college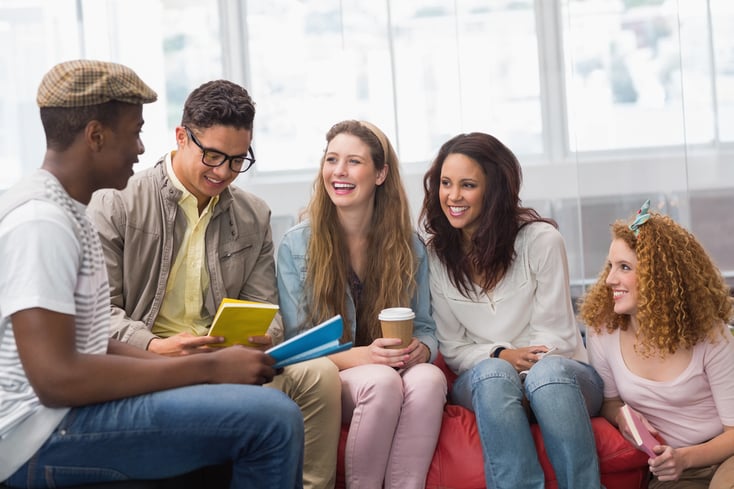 While it would be nice if high schools and middle schools taught in-depth personal finance courses, the fact of the matter is, most don't. Many kids graduate from high school without a clear understanding of money, how it works, and how to make it work for them—and this can land them in some trouble once they start college and are faced with big decisions like which student loans to take on, whether to apply for a credit card, and how much they can afford to pay for rent.
If you want your teen to become financially literate without having to make so many costly mistakes along the way, it's best to take matters into your own hands. Here are four things to teach your teen about money before they leave for college.
1. How to make a budget.
A teenager's budget is usually simple, so it's good for them to practice budgeting before their spending and income become more complex. Teach them how to write down their monthly income at the top of a page. Then, have them list their monthly expenses and how much they plan to allocate to each expense. (For a teen, expenses may be simple things like gas, lesson fees, and car insurance.) Show them how to subtract each expense from their income to arrive at their disposable income.
Also, emphasize the importance of budgeting for savings. Remind your teen to check back with their budget each month and make changes as needed. If they're already in the habit of budgeting when they head off to college, they'll have an easier time tracking and reigning in their spending with more financial freedom.
2. How credit cards work.
Explain to your teen that when they put money on a credit card, they need to pay that money off at the end of the month, or else they will also pay interest—which means they'll be paying extra for the things they bought on credit. Show them how they can easily end up paying $1,000 for a $300 debt if they allow the interest to keep accumulating. Many teens are under the misconception that credit cards are basically free money. It's important that they know how to use credit responsibly, since credit card companies will approach them with tempting offers in college.
3. How student loans work.
Far too many freshmen take out big student loans, figuring that they'll just pay the money back when they graduate and earn a huge salary straight out of college. Make sure your teen knows that this is not a realistic expectation. Talk about how much their monthly student loan payments will be if they borrow $60,000 versus $200,000 for their education, and discuss how reasonable those payments will be on a typical starting salary. Not all student loan debt is bad, but your teen should understand that student loans will need to be paid back and that having too much student loan debt can really hold them back in life.
4. How much things really cost.
One of the most important things to teach your teen about money is how much things cost in the adult world. Show them your mortgage payments. Let them see how much your utility bills are. Let them come grocery shopping with you and see how much you pay for a week's worth of groceries. This will give them a more realistic concept of how far a dollar goes.
The more you are able to teach your teen about money before college, the better. If you're able to cover the four big topics above, they'll be off to a financially smart start.