What are the pros and cons?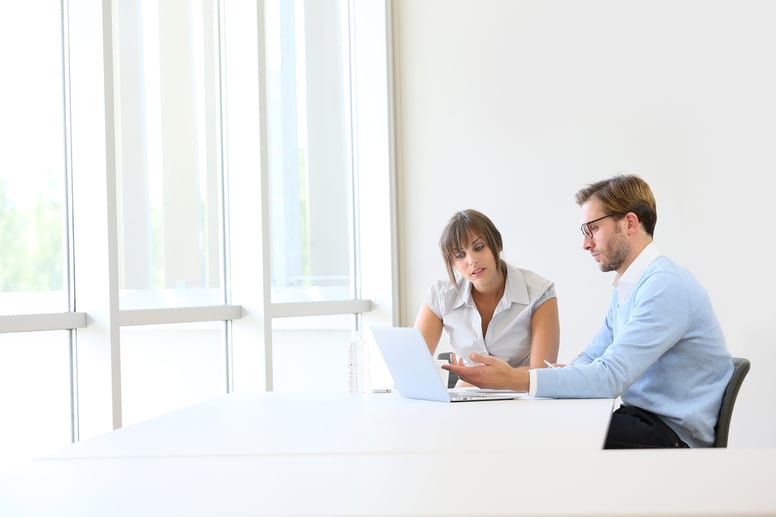 Building a business on your own is difficult. Many successful businesses are built not as sole proprietorships, but as partnerships. But is taking on a business partner the right move for you at this stage? Maybe it is, but maybe it's not. Consider the pros and cons below to help you make a smart decision for now and for the future.
Pro: You can benefit from the second set of skills and expertise.
Even the smartest people in the world do not know everything! When you take on a business partner, you can benefit from the second set of skills and strengths, especially if you specifically look for someone whose skills complement your own. For example, perhaps you are great at keeping the books and handling accounts, but you aren't a great negotiator. You can look for a partner who is great at negotiating and interacting with clients, rounding out your business as a whole.
Con: You'll have to make decisions together.
When you're a sole proprietor, every decision is your own. It can be tough to adapt to working with a partner because the two of you will have to talk through decisions and come to an agreement on how to proceed. This can lead to some disagreements and a sense that you're losing control. You can reduce conflict by assigning each partner control over different aspects of the business, but you will still have to work together on many decisions.
Pro: You'll have less work to worry about.
Do you feel like you're working 24/7 and it's still not enough? Taking on a partner is one of the fastest ways to reduce your workload. You can split the work equally, allowing you to have a better work-life balance. In the long run, this will be better for your overall health, your relationships, and your family.
Con: You'll have to share profits.
If you're used to working as a sole proprietor and keeping all of your profits as a salary, bringing on a partner can be tough because you'll suddenly have to share those profits. Yes, you should eventually be able to bring in more work and earn more with a partner, which will help combat this problem. But at first, finances might be tight.
Pro: You'll have a support system.
Do you ever feel like you have nobody to turn to when things go wrong, or when you're not sure what to do? This is a common plight among sole proprietors. Sometimes you want someone to talk through your problems with. When you have a partner, you can do this. Your problems with building a business won't feel so unsurmountable when you share them with someone and when you can work through them as a team.
Con: You will have to formalize policies and procedures.
This is a good thing in the long run, but it can be a bit of a burden as you adapt in the short-term. As a sole proprietor, you might be used to "flying by the seat of your pants" and making decisions as they come. When there are two partners working together, you'll have to set boundaries, formalize policies, and come up with procedures to follow, so that both partners do things consistently. This can be tough to adapt to when building a business.
If you don't mind making some changes and working through conflicts systematically, then taking on a partner is a great way to grow your business and lighten your load. It's a big step, but for many business owners, it's a big step worth taking.