6 Tips to help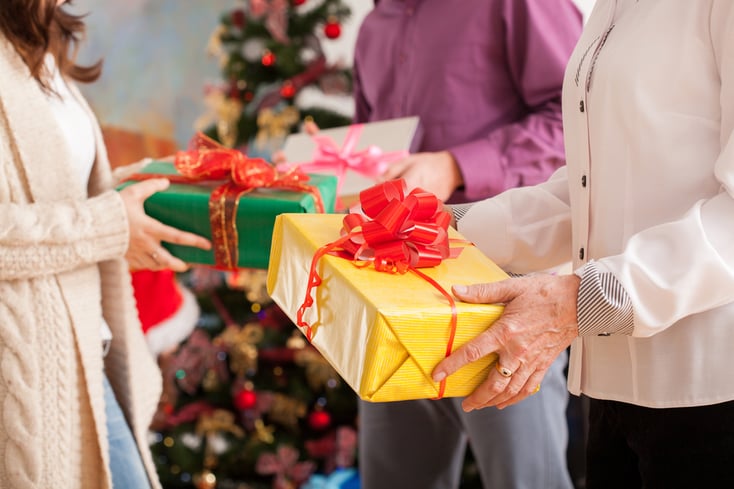 As the holiday season approaches, you're probably excited to celebrate with family and friends. However, you might also be a little nervous about your budget. Holiday spending can easily grow out of control if you're not careful. The secret is to set a budget from the get-go, and then be vigilant in your efforts to avoid over-spending. With that in mind, here are some more specific tips to reduce your holiday spending this year.
Trim your gift-giving list.
Giving gifts to loved ones is a meaningful way to celebrate the holidays. However, many people buy gifts for long lists of people purely out of obligation, and not because they truly feel moved to give a gift. If you usually buy gifts for coworkers and distant relatives, you may want to cross those recipients off your list this year. If you truly feel obligated to give them something, a small box of chocolates or a plate of homemade cookies may suffice.
Set a budget for each gift.
First, decide how much money you can afford to spend on gifts, in total. Then, go down your list of gift recipients, and decide how much you can budget for each one. You might decide to spend $100 of your budget on your parents, but only $50 on each sibling's gift, for example. After you set a gift budget, make sure you shop within it. Don't go over the limit, no matter what.
Keep food options simple.
When hosting a holiday party, it can be tempting to spend hundreds on top-shelf liquor and the very best food. But if you're trying to reduce spending, you can have just as nice a party for a lot less. Choose less expensive foods, like roasted chicken thighs, rather than more pricey items like steaks. Serve wine and beer, rather than liquor. Or, better yet, ask everyone to bring their own drinks.
Stick with simple decorations.
Challenge yourself to keep your holiday decorating budget to zero dollars! This could save you hundreds if you typically spend money on lights, ornaments, and other decor. Decorate with things you have already, rather than buying new. If your old decorations are feeling a bit boring, consider organizing a decoration swap. Have every guest bring five or 10 decorations they're willing to part with and trade. You'll all get some new-to-you decor without spending a dime.
Give group gifts, when possible.
Talk to friends and family members to see who is interested in pairing up to give a group gift. For example, perhaps you and your siblings could each contribute $30 towards a gift for your parents and buy them one large item, rather than several smaller ones. Or, perhaps you and the rest of your office could all contribute $5 each to buy the boss a gift, rather than everyone buying gifts independently.
Start shopping early.
Don't wait until the week before the holiday to do your shopping. If you start early, you can keep an eye out for sales, and you have more time to comparison shop between various vendors, which can save even more. Try shopping all year round, picking up gifts for loved ones whenever you happen to see them for a good price.
For most families, the holiday season is a time of higher spending. It's okay to spend a little more money in order to celebrate at this time, but you don't ever want to over-spend. Rely on the tips above to keep holiday spending within your budget, allowing you to avoid debt and late payments.