How you can use it to grow your business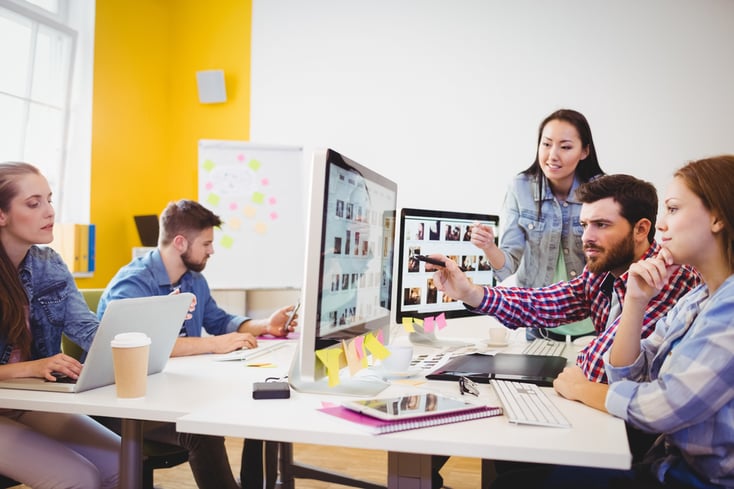 Social media marketing can be an excellent tool to grow your business. For the most part, it is free—although you will need to put in the hours if you want your efforts to be effective. You can change your approach over time as your business strategy changes, and you can do it all from the comfort of your home or office.
But how do you ensure that the time and effort you put into social media marketing actually brings you new customers? Start by following these tips and strategies.
1. Choose a platform to focus on.
There are more social media platforms than ever these days, and it seems like new ones are popping up every week. You can't possibly launch a flourishing campaign on all of them, so pick a platform (or two at most) to focus on. If your business creates a visually appealing product, Instagram is probably a good choice since it is image-focused. If you offer professional services, such as accounting or legal representation, on the other hand, Twitter or LinkedIn might be better as they have a more professional appeal.
2. Create your voice before you start.
Before you even begin posting on your platform of choice, work on developing your business's voice and tone. In some industries, such as if you're marketing clothing or selling jewelry, you may want to take on a less formal tone. In other industries, a more formal tone is definitely appropriate.
Write some sample posts and have friends and family read them to see how the tone comes off. It can also help to sit down and write a list of adjectives describing the tone you'll adopt and stick to. For example, reading the words "casual, flowy, friendly" before you write each post can help ensure your posts fit that description every time.
3. Post regularly and on-schedule.
Posting on-schedule is important for two reasons. For one, it helps ensure that you actually remember to post. Also, it provides your followers with steady, consistent content to ensure you remain on their minds. Maybe your individual posts won't stand out to them, but if they see your name and the fact that you're posting day after day, they will subconsciously be more aware of your business, and you'll be the first one they think of when they do need the service you provide.
4. Call your followers to action.
You want your posts to get customers to do something other than reading and scrolling on. Your posts should always have a call to action. That call to action could be to click on a link to your website to see more of your products. It could be to visit your store in-person for a discount. It could be to call your shop for a quote. Posts that ask customers to actually do something are the most effective.
5. Separate yourself from the competition.
Take a look at what your competitors are doing on social media. Then, think of a way to make yourself stand out. If all of your competitors have a very formal tone, maybe you could be the laid-back, casual voice in the industry. If they don't post a lot of photos, maybe you could set yourself apart by sharing a picture a day. Your goal is to create an identity that is recognizable apart from the rest of your industry.
Social media marketing can be very affordable and effective. If you adhere to the strategies above and are patient, you should find that your customer base grows over time.