What you need to know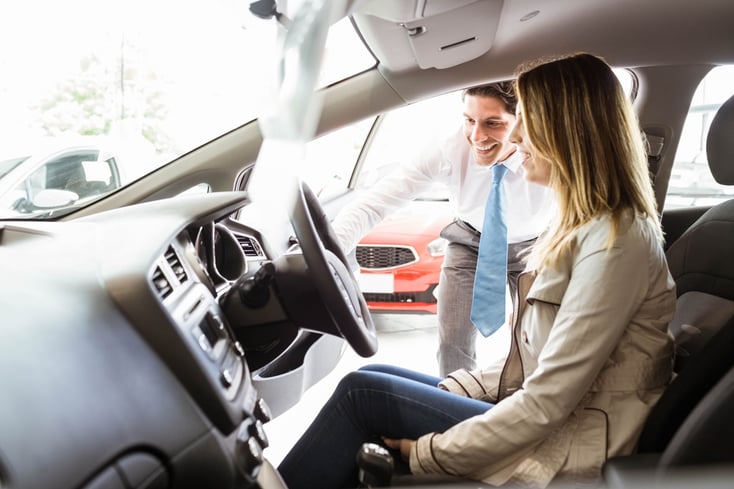 It's time for a new car. You can't wait to start researching different seat color options and storage solutions, but before you get to those nitty-gritty decisions, there's a bigger decision you need to make. Should you lease or should you buy? You probably have some friends who swear by leasing and others who always buy, but the truth is that it depends. Here's a closer look at both options to help you decide between buying versus leasing a car.
The Benefits of Leasing
A couple of decades ago, leasing a car was not often a financially wise choice. Leasing contracts were usually written to ensure the dealer made a substantial profit, and only luxury and high-end cars were routinely offered for lease. This has all changed.
Leasing is more affordable now, and you can find leasable cars in all price ranges. As interest rates on car loans have gone down, dealers have had to offer better leasing rates in order to keep the market viable. Whether you're looking for a compact coupe or a crew-cab truck, there will be a leasing option.
When comparing buying versus leasing a car, you should consider the monthly payments. Leasing often requires a lower monthly payment than a loan on the same car. This is because you're only paying for the depreciation of the car over the lease period; you're not paying towards the car's total value.
Another benefit of leasing is that you never have to worry about selling the car. When your lease is over, you can choose to extend it, or you can just drop the car off at the dealer. There's no advertising or haggling involved. If the car becomes less popular and its resale value declines in the time you're leasing it, that does not affect you one bit!
The Benefits of Buying
While leasing is often the easiest option, there are some real benefits of buying to keep in mind as you consider buying versus leasing a car. For one, you don't have to worry if you stain the seats, scratch the bumper, or cause other minor damage. You'd typically be charged for this damage at the end of a lease, but if you own the car, it's up to you whether you fix it or not.
You can also put unlimited miles on a car that you own. With a lease, there are mileage limits—often 15,000 or 20,000 a year. Always having to be wary of your mileage can be a burden sometimes.
If you are the kind of person who likes to customize your car, buying tends to be the better option. You can add rims, replace the bumper, blackout the lights, and make other changes without answering to anyone.
Whether or not buying is more affordable really depends. Yes, you can sell the car and recoup some of your costs when you're done with it. But the month-to-month payments tend to be higher for a purchased vehicle than for a leased one. If you have the extra money to put towards a car on a monthly basis, then buying is often the better financial choice in the long-term. However, leasing tends to be more affordable on a short-term basis, and is more approachable for those with a limited income.
If your priority is an easy transaction and low monthly payments, leasing is likely the better choice. However, if you can afford to pay a bit more monthly, buying gives you more freedom and flexibility. Keep the information above in mind when deciding between buying versus leasing a car.