Is It Too Late to Save for Retirement?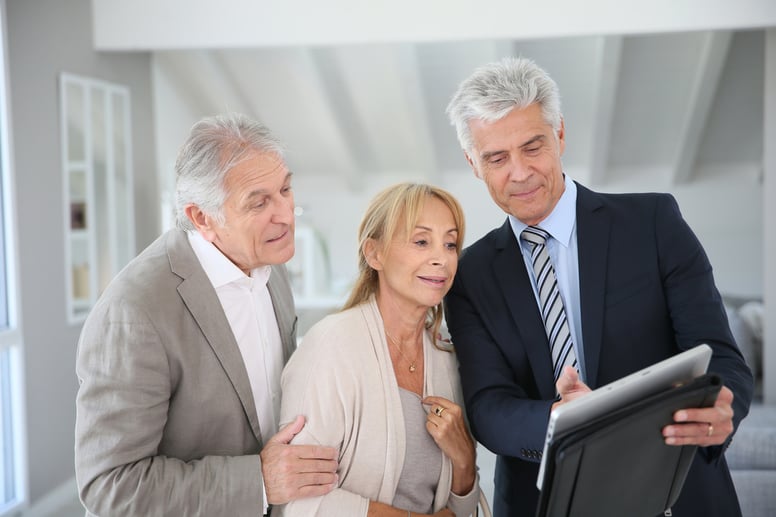 Every so often throughout your career, you thought about saving for retirement, but something else always came up that was more important. Maybe you had medical bills to cover, perhaps you had children to support, or maybe it took you a while to secure a job that paid enough for you to save. Whatever the reason, you didn't save as much as you should have, and now you're a decade — or less — from retirement age. Is it too late to start saving for retirement? Absolutely not.
Why You Should Save In Spite of Your Age
All is not lost. It is better to retire with some money in investments than none at all. True, you probably will never catch up to your peers who started saving in their 20s, but there's no reason you can't still do your best.
Your money will grow faster than you think.
Compound interest is pretty amazing. While the money you save now won't earn as much as the money you could have saved decades ago, it will still grow pretty substantially between the time you invest and the time you start making draws. If you invest just $6,500 a year over the next 10 years and it earns 10% interest, you'll have $113,952 at the end of those 10 years.
You'll feel more secure.
Every day that you wake up and think about the fact that your future post-retirement is completely unknown, you'll feel stress and anxiety. If you take control and start saving for retirement, albeit a bit late, you will at least feel like you're tackling the problem. As you calculate how much you can invest and how much it will afford you once you retire, you can get a clearer picture of your future, which adds to your feelings of security.
Strategies for Late Investors
Here's the thing about saving for retirement later in life: you have to be a lot more careful than a younger investor. You don't have the time to ride out big fluctuations. You can't take as many risks because if they fail, you don't have the time to bounce back. That said, there are some investment strategies that work really well for older investors.
Max Out Your Roth IRA
In addition to investing in any retirement plans your employer offers, make sure you are maxing out your Roth IRA. When you reach the age of 55, the yearly limit increases to $6,500 — and that's all money that grows tax-free. If you are married, make sure your spouse maxes out their Roth IRA, too.
Opt for Lower-Risk Investments
As mentioned above, at this age, you can't afford to take a little risk, so steer clear of individual stocks and newer funds. Instead, opt for mutual funds and more established index funds that have a long track record of stability. Investing in some bonds is not a bad idea at this stage, either. Consider meeting with a financial advisor to help you select the particular funds to invest in. They can recommend something safe and reliable, helping to ensure your investment value does not plummet the year you decide to retire.
Cut Back on Expenses
Don't wait until you retire. Now is the time to downsize, move to a lower-cost-of-living area, and otherwise cut back on your lifestyle so you have more left to invest each year. That money will grow and afford you a more comfortable lifestyle upon retirement.
It's never too late to start saving for retirement. You need to approach saving differently than a 25-year-old, but it can certainly give you stability — both financially and emotionally — as your retirement approaches.