How often should it be done?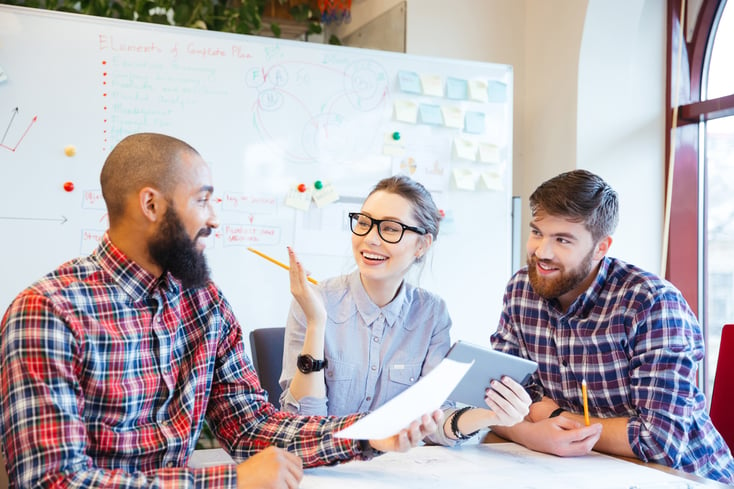 As simple as it sounds, a good business plan is a key to success in business. Your plan gives your business an identity, lays out your plan of action, and sets you up to take measured growth steps. Having a solid business plan is a really important first step, but it is only the first step. To ensure your business plan keeps serving you, you'll need to periodically revisit it and revise it.
But how often should you revise your business plan? For most business owners, once-a-year revisions are ideal. Here's a closer look at why annual reviews are beneficial and what they should involve.
The Importance of Annual Business Plan Reviews
If you think about it, most other business activities take place on a one-year cycle. You generate a profit-and-loss sheet for every year. You pay your taxes every year. Your business plan probably lays out goals on an annual basis. For instance, your goal may be to bring in a $100,000 profit per year or to bring in six new clients per year.
With this in mind, it only makes sense that you'd also review your business plan each year. This annual review makes it easier to reflect back on the one-year goals you set the previous year, and it sets you up to make new, one-year goals for the coming year.
Planning Your Annual Review
If you're a sole proprietor, then the business plan review is something you will do on your own. You may, however, want to reach out to your accountant, banker, and business attorney for feedback and guidance at certain stages.
If you have business partners, then involve them in the annual business plan review. Make sure everyone has at least a week's notice beforehand, so they can read through the business plan and do some thinking about possible updates and changes before you come together.
What To Include In an Annual Review
So, what should your annual business plan review involve? This is going to vary somewhat between industries and business models, but for the most part, you are going to want to include the following elements:
Review Your Financial Goals
Look back at the financial goals set in your business plan. Did you achieve them this year? If you did, then you may want to revise your business plan with bigger, better financial goals for the next year. If you struggled to meet your financial goals, examine why, and then see what changes you can make to ensure you meet your goals this coming year.
Review Your Mission Statement
Did you satisfy your mission statement the past year? Does the mission statement still describe what your business hopes to achieve? Some businesses outgrow their mission statement, and it's completely okay to update the statement when that happens.
Review Your Marketing Tactics
If your target market has changed, you may need to change some of the marketing strategies set forth in your business plan. Also, make sure you're updating your marketing strategies based on any changes in technology.
Review Your Growth Strategies
Will the growth strategies set forth in your business plan continue to serve you this coming year? If not, what better ways might you seek to grow your business? It's important to notice when a growth strategy is no longer serving you and to amend the business plan when this happens.
A strong business plan makes for a strong business. If you want your business plan to keep working for you, then it is a good idea to review and update it annually, based on the guidelines above.