What are the best podcasts for your financial goals?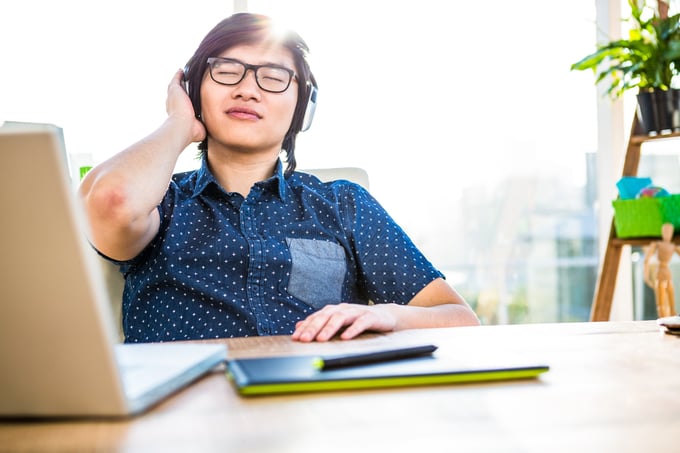 The advent of the podcast has made a lot of things better. They've made it super easy to learn about new topics and to indulge in existing interests. Podcasts can also be used as a vital educational tool for those who want to know more about finances. In an easy to digest format, topics like credit card debt, mortgage payments, and investments won't seem so dull. Your financial health can only improve by indulging in a couple of financial podcasts, and we have a list of our favorites for you.
So Money with Farnoosh Torabi
Personal finance expert, Farnoosh Torabi, walks listeners through the basics of money. Whether you are looking to pay off credit card debt, merge finances with a partner, or launch a business, Torabi has the answers. She also pulls in financial wizkids as guests, so that listeners can get the perspective of multiple experts at once. For Torabi, it's all about helping people move through a financial journey and come out on the other side.
The College Investor
The College Investor is a podcast firmly aimed at individuals who are just becoming independent adults. The podcast covers everything your college classes didn't, and everything your parents meant to tell you. If you are interested in learning to invest, craft your first budget, or negotiate your first salary, this is the podcast for you.
Rob Farington, the host of this particular podcast, also offers tips for becoming the boss of your own life through proper money management and side hustles. Farington teaches millennials to think like financial legends, and that's half the battle.
The Mad Fientist
The FIRE movement is all about becoming financially independent and retiring early. The podcast, along with its accompanying blog, pulls in the best and the brightest in the movement who willingly divulge their secrets to becoming independently wealthy.
This podcast is intended for people who have a slightly better grasp on financial topics than beginners, so don't move onto the Mad Fientist until you've mastered the basics. The blog is also a worthwhile read.
Smart Passive Money with Pat Flynn
Pat Flynn is an influencer who has unlocked the kingdom of passive income online, and now he's willing to share his tricks with the world. This podcast covers everything you'll need to know about starting an online business and developing passive income streams. Whether you're interested in becoming a blogger, an online marketer or an influencer, Flynn has tips for you.
While this podcast doesn't cover the basics of managing money, it's a worthwhile endeavor for anyone who has dreamed of becoming their own boss. It's good if you are looking to create a side hustle without trying too hard, too.
Money for the Rest of Us
Money for the Rest of Us takes listeners through the basics of investing. It's a perfect solution for people who'd like to invest, but don't know where to start. David Stein, an ex-investment strategist, believes that investing is the best way to make one's money grow, but there are pitfalls associated with it. Through this podcast, you'll learn the basics and the pros and cons of investing.
Now that you have a few podcasts to get started with, it's time to give a few a listen. Don't be afraid to jump around and find topics that relate to your financial needs best. If you have any questions following an episode, reach out to a financial advisor to ask further questions.