How should your small business accept payments?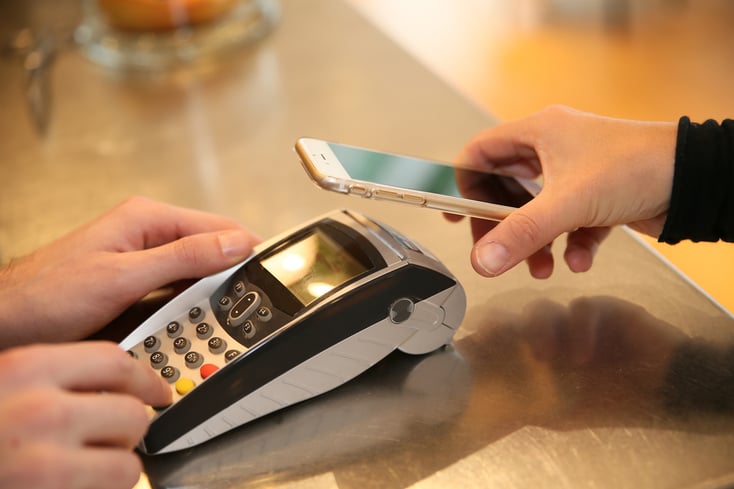 Obviously one of the most important parts of running any business is taking payments from clients. When you run a big store or company, it's clear how this is done: you accept credit and debit cards and cash via a traditional cash register and card scanner. With a small business, things can get a little trickier. Sure, you could still cash customers out with these methods, but doing so comes with a lot of fees and hassles. As it turns out, there are simpler ways to accept payments as a small business owner.
PayPal and Similar Online Payment Options
PayPal and other online payment processing services are an excellent choice for small business owners. You can set up an account for free and easily link it with your business bank account, making it simple to transfer any funds from PayPal into your bank account.
PayPal also offers protections for business owners and for their customers. They facilitate refunds, have a portal where buyers can track their shipped items, and even give sellers many options for issuing invoices. PayPal also makes it easy to generate reports at the end of the year. For instance, you can download an earnings report and send it to your accountant with a few mouse clicks.
Another advantage of PayPal is that customers trust it. Most will already have an account and will be comfortable using it to pay you. Those who don't have an account can easily set one up.
PayPal works really well if you do most of your business online. In-person customers can also pay via PayPal provided they have their smartphone on them.
Square
If you have a brick-and-mortar small business or see customers in person, Square may be a good choice for accepting payments. Square is basically a device that you connect to your smartphone or tablet in order to scan credit cards and debit cards. It allows you to accept credit and debit payments without going through the normal hassle of buying and installing a separate card reader.
Square is portable, so you can take it with you to trade shows and events. Like PayPal, the company makes it easy to send invoices, generate earnings reports, and look over past transactions.
Square is what's known as a mobile POS system, and there are several other companies like it with similar features and advantages.
Merchant Account Gateways
If you prefer to be independent of payment processing companies like Square and PayPal, then another option is to open a merchant account gateway that links your bank and your website. Basically, customers will be able to go to your website, click a payment link, enter their bank information, and make a payment. The money is then transferred to your business bank account via this merchant account gateway.
In most cases, you can open a merchant account gateway by speaking with your bank. Then, when it is time for a customer to make a payment, you just direct them to your own website.
Some small businesses use one of the payment options above, and others use all three! Of course, it is easy to also accept cash and checks from customers who prefer a more traditional, less-techy payment method. You just take the checks and cash to the bank once a week to deposit them. Regardless of your preferred payment method, make sure you clearly explain it to customers and are prepared to help them navigate it, if need be.