4 Tips for when your adult kids move back home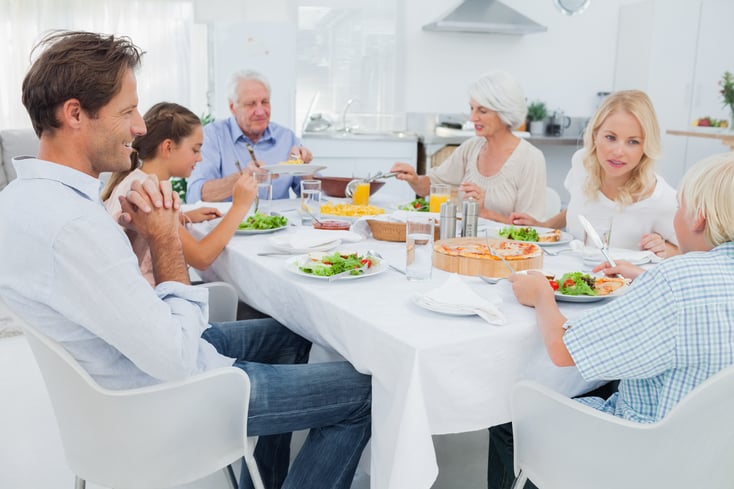 Over the past few decades, it has become more common for adult children to move back in with their parents. Some young adults move back in for a year or two post-college while they look for a job. Others move in with their parents after a job loss, divorce, or another life-disrupting event.
It's wonderful to be able to provide this safety net for your adult children, but the situation can also lead to some difficulties and disagreements surrounding money. To keep the peace and make sure the bills get paid, here are some money tips for when your adult kids move back in.
Set a deadline for financial responsibility.
If your adult child currently has a source of income, then you can expect them to start contributing to bills immediately. If not, then set a deadline by which they will become responsible for certain payments. For example, if they move in on March 1, you could agree that they get to stay for free for two months, but on May 1, they become responsible for certain bills. This gives your adult child time to find a job, but it also gives them a healthy sense of urgency in doing so.
Ask them to pay a single fee or some specific bills.
Some parents prefer to charge their adult children one fee each month, which covers "rent," utilities, groceries, and so forth. Others ask their adult children to pay certain bills. For example, you could require that in order to live with you, they pay the electric, gas, water, and internet bills.
Either approach is fine, but if your child has a history of being less-than-responsible with bill paying, then you may want to have them pay you a fee. This way, you won't have to worry about the utility bills going unpaid and affecting your credit.
You could have your adult child pay a certain percentage, such as 25%, of every bill that comes in, but that tends to get overly complicated. The approaches above keep things simple and make it easier for all parties to plan.
Make financial expectations clear from day one.
Agree on the amount your child will contribute before they even move in. This will prevent a lot of disagreements that tie back to miscommunication or a lack of communication. Sign a paper agreement that states how much your child will pay, or what bills they will cover, and what date those payments are due.
Don't overcharge, but don't give your child too much leeway, either. For example, asking for only $50 a month in rent is silly. Asking for $2,000 is excessive. They're generally moving back in to save some money, and you want to make it possible for them to achieve that goal, while still encouraging financial responsibility. Depending on the area and your child's financial situation, asking for anywhere between $300 and $800 a month is perfectly reasonable.
Don't be an ATM.
When your adult child moves back in, it's easy to revert to the old days when you were their sole provider. But they're an adult now—an adult who should be pursuing an income if they do not already have one. Resist the urge to give them extra cash. You're giving them an affordable place to stay already. If they need more cash for things like movies and restaurant meals, then they'll need to find ways to earn more—like an adult.
Having your adult children move in can be both rewarding and challenging. Follow these money tips to minimize challenges along the way, so you can better enjoy their company.