Moving in with Grown Children: Understanding Your Retirement Options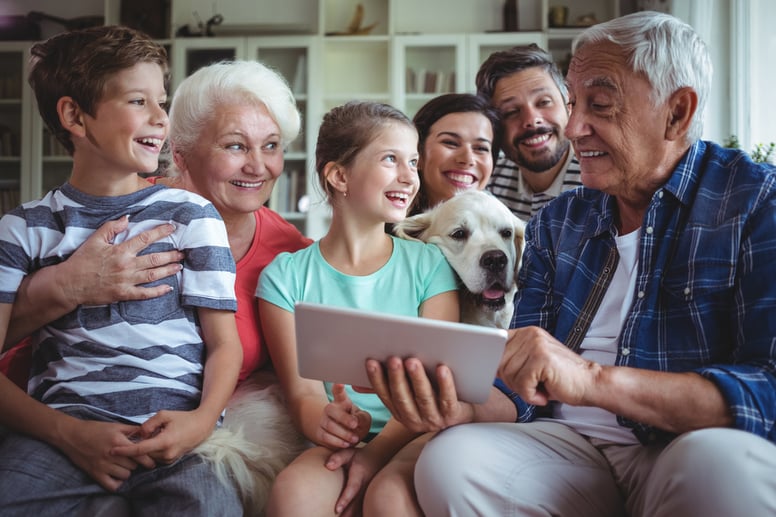 With retirement on the horizon, you can't wait to spend more time with family! If your grown children live across the state or perhaps even across the country, your plan may be to move closer to them or even move in with them.
Living with your family has its benefits, both financially and socially. It's a big change and one that can affect your relationships in unexpected ways. Living with family in retirement works well for some people, but not for others; it's a choice worth thinking about.
The Upsides to Living with Family
Living with family can be a wise financial choice if you haven't saved as much for retirement as you'd hoped. You can help with some of the bills, which will benefit your children financially, as they raise a family or build their careers.
You may also be able to babysit your grandchildren, which saves your kids money on childcare and helps you develop closer bonds with your grandkids. You can cook and enjoy meals together and reconnect with your family. You can make up for lost time if you lived apart.
The Downsides to Living with Your Adult Children
Adult children and their parents sometimes have different expectations when it comes to parents moving in. The last time you lived with your children, they were young and your role was to guide and shape the way they would someday live. Now they are established adults. They may feel uncomfortable if you try to offer guidance as you once did. What you see as "helping" may feel controlling to them, and this can put a strain on any relationship.
Alternative Option #1: Buy a Duplex
If you want to be close — but not too close — to your adult children during retirement, consider buying a duplex together. This strategy works well if your retirement savings are on the meager side. Paying for two sides of a duplex often costs much less than supporting two single-family homes.
If your family needs you to babysit or run errands, you'll be right next door. You can share meals together and connect every day, but you'll have your own space and privacy. You can continue to do things your way.
Alternative Option #2: Rent or Buy Nearby
If your budget allows, you could also rent or buy a separate home near your adult children. If you have several adult children living in the same town and you don't want to show preference by sharing a duplex with just one of them, moving in nearby is a good solution.
This setup gives everyone more privacy. Many retirees find that in this case, renting works better. You'll spend less time maintaining a home, and you'll have more time to spend with your children and grandchildren.
Living with family in retirement is a good way to be closer to them in many ways, but it can also have challenges. Many retirees find living next door or nearby is actually better. Calculate your budget, and have some honest conversations with your children to understand their perspectives. There are plenty of lifestyle options that can satisfy everyone's needs.