What is needed to get started?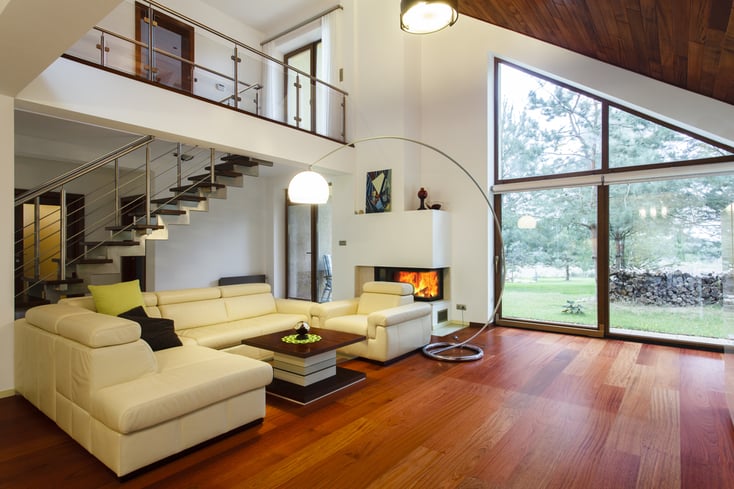 The Federal Housing Finance Agency, or FHFA, sets a limit on the amount banks can lend through a conventional mortgage. As of 2021, this limit is $548,250. If you want to buy a home that costs more than this, then you need to apply for what's known as a jumbo loan.
Jumbo loans are harder to qualify for than conventional mortgages, which makes sense because the bank is taking on a lot more risk by lending this amount of money. So, what do you need in order to qualify for a jumbo loan? Take a look at the major requirements.
Very Good Credit
A great credit score helps reassure the lender that you regularly pay off your debts on time, and are likely to also pay off this new debt on time. To qualify for a jumbo loan, most banks want you to have a credit score over 700. Some may have an even higher requirement of 720 or 740. The higher your score, the better. An excellent credit score can make up for some slight deficiencies elsewhere on your loan application.
A Low Debt-to-Income Ratio
Banks have varying requirements, so it is hard to say exactly how low of a debt-to-income ratio you need to qualify. Some banks have a hard limit of 45% and won't even consider applicants with a higher ratio than this. Others are a little softer in their requirements.
You can calculate your debt-to-income ratio by dividing your total monthly debt payments by your monthly income. For example, if you have a $400 car payment and a $200 student loan payment each month, and you earn $4,000 each month, then your debt-to-income ratio is 600/4000, or 15%. If your debt-to-income ratio is 40% or higher, you should work on reducing it before you apply for a jumbo loan. Pay off some of your small debts and/or work to increase your income.
A Down Payment
Banks often have high down payment requirements for jumbo loans. Many require borrowers to put 20% down. Some banks may only require 10% down, especially if you have a good credit score and a low debt-to-income ratio. Saving 20% is a good starting goal to work towards, though. If you find a loan that requires less, you'll just have that much more to put towards equity.
Documentation of Income
Documentation of income is required for every type of mortgage, but especially for jumbo loans. Your bank will want copies of your W2s, and probably also a letter from your employer verifying your employment. You may also be asked to show 1099s from any contract work you have done, plus bank statements showing the balances in your current accounts. You can also expect to be asked for your tax returns from at least the previous two years.
Home Appraisal
When you find the specific home you're hoping to buy with a jumbo loan, the bank will likely have strict appraisal requirements. They may send out a bank representative and also require a second, outside appraisal. This is to make sure the home truly is worth the amount you're paying for it, which ensures the bank can recoup their investment if you default on the loan.
A jumbo loan can be a great option to help you buy a more expensive home. If you would like to know more about the specific requirements for this type of loan, reach out to a bank near you. There's a lot of documentation involved, but it's all worth it when you step into your home sweet home!