What is the best time to start looking?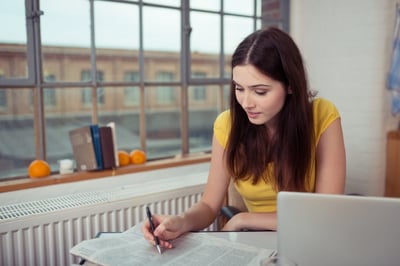 Whether you are applying for your first job out of college, or you are on the hunt for a new gig, you know how stressful job hunting can be. It might seem like there is no good time to start job hunting, but the exact opposite is true. The hiring calendar is cyclical, and there are defined good and bad times to be job hunting. We are lifting the HR curtain and showing you exactly when the best (and worst) times are to apply for a new job.
New Year, New You, New Job
Late January to early February is the best time of year to find a new job. Companies tend to hire new employees during the first two months of the year. Not only do companies have a solidified budget for new employees going into the new year, but many businesses hold off posting jobs during the holiday season. Any company that needs new employees will have a backlog of positions from the end of the previous year that they post all at once in January and February.
Recruiting experts suggest potential candidates apply for jobs in the last two weeks of January. Regularly check the job board through January and February, as well, to see if new openings are posted. In most cases, most opportunities will be published towards the latter end of January; once existing employees have gotten back into the swing of things after the holiday season.
Spring Ahead in Your Career
While many open positions are filled during January and February, early spring is still a good time to apply for full-time employment. Any jobs that have not been filled in January and February will suddenly have a sense of urgency for hiring managers. The goal for most hiring managers is to get people in roles and up-to-speed before the summer holidays roll around. Not only will the sense of urgency move the process along more quickly, but you'll have a better chance of landing a new role if you continuously follow-up.
The further into the spring you get the less likely you are to see high-level openings, so keep this in mind while you are job hunting. By the late spring, you'll also be competing with college graduates for potential roles.
The Summer Slow Down
There is a huge summer slow down that occurs each year. Not only do hiring managers and teams go on vacation, but fewer jobs are posted during the summer months because fewer people are in the office to accommodate interviews and onboarding. June through August is generally the worst time to be looking for a job. Don't be discouraged though. Eventually, those hiring managers will come back from vacation and hiring will begin again.
The Final Push
While summer is slow for job hunting, autumn is a surprisingly good time to be on the hunt for a new position. Human resource departments begin wrapping up their year in September and October, so they are busy trying to utilize any remaining budget. Job openings are still sparse during this time of year, but most hiring managers will be desperate to fill the roles they do have on their desk. Apply with a well-polished resume and follow-up with a direct hiring manager to score a quick interview and land a job before the holidays.
The Holiday Crash
November and December are challenging times for those in the job hunting race. Not only have most companies spent their hiring budgets, but many companies freeze new job openings until after the holiday season. Attempting to coordinate teams to interview prospects during the holidays is just too complicated. Add in the fact that a new budget is on the horizon, and most companies decide to hold off on adding new employees until the following year. Instead of job hunting during the winter holidays, spend your time networking and polishing your resume, so you'll be ready when January rolls around.
Job hunting is never easy, but there are times during the year that are easier to land a new gig than others. Whether you are looking for a new job in the winter, spring, summer or fall, focus on presenting the hiring manager with a well-polished resume and a can-do attitude. The time of year matters, but your attitude matters more!