5 Tips if you started late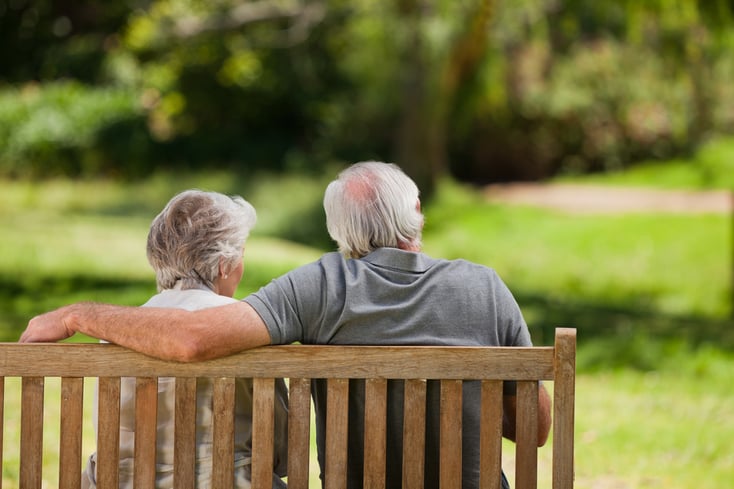 The earlier you start saving for retirement, the better. Of course, in some situations, life gets in the way and prevents you from saving as much as you'd like early on. If you are in your 40s or 50s with little to no retirement savings, you might feel like you're behind the curve—but don't let that stop you from saving! This is very much a "better late than never" situation. To that end, here are some tips for anyone getting a late start on their retirement savings.
1. Know how much you need.
The idea of saving for retirement can seem scary if you don't have a defined goal. Consult a financial advisor or use an online retirement calculator to determine how much you actually need to save. Most experts recommend that you plan on replacing about 70% of your income at retirement, so this is a good parameter to start with.
When using an online calculator, you can also play with other variables to see how they may affect your recommended retirement savings. For instance, see how much you're recommended to save if you plan on retiring at 67, rather than 65. Use what you learn to set a specific savings goal each month.
2. Max out your employer match.
If you have the option to contribute to a 401k through your employer, ask whether your company offers matching. Some companies will match up to a certain percent of your salary—5% is common—when you contribute to a 401k plan. If your company offers this matching program, definitely contribute up to the maximum! Those matched funds are basically free money, which you can't afford to leave on the table when you start saving for retirement late.
3. Choose less-risky investments.
The closer you actually are to retirement, the less risk you should take. Steer away from the highest-risk stocks, and invest in stocks and bonds with a longer history of stability and growth. With less risk comes less reward, but you don't have the time for your portfolio to recover if you suffer significant losses in the next few years, so you really can't afford to risk those big losses.
A good guideline is to subtract your age from 110 and invest that percent of your income in stocks. Invest the rest in bonds, which are much lower risk. For instance, if you are 50, you should be investing about 60 percent in stocks and 40 percent in bonds.
4. Start a Roth IRA.
A Roth IRA is a type of individual retirement account that is really advantageous for older investors. Your money can grow tax-free, and you don't have to pay taxes when you withdraw it, either. People under the age of 50 can contribute up to $6,000 a year to their Roth IRA, but anyone over the age of 50 can contribute up to $7,000, which will help you catch up if you started saving late. You and your spouse can both open your own accounts and aim to max them out.
5. Cut back your lifestyle to save.
If you're struggling to find the money to save, consider cutting back your lifestyle in ways that save money. It's easier to do this now than later on when you retire. Sell your extra car. Cancel some monthly subscriptions. Cut down your grocery budget. A few small changes can save you a few hundred dollars a month, which can make a substantial difference.
It's not too late to start saving for retirement! With the future in mind, adhere to the tips above, and consult with a financial advisor for more personalized advice.