What you need to know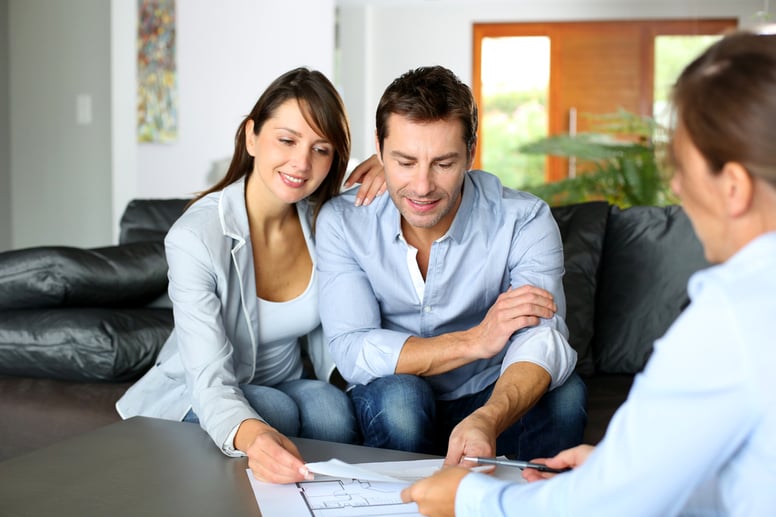 The difference between 2.994% and 3.216% is only 0.222, which is a pretty small number, right? In most applications, this is true, but when it comes to mortgage rates, a 0.222% difference is quite significant. Over the life of a 30-year loan, the higher rate would have you paying approximately an extra $6,500 in interest. So how do you ensure you get that lower, more affordable mortgage rate? Well, one important step is to work on increasing your credit score.
How does your credit score affect your mortgage rate?
Many home buyers simply look at the minimum credit score required for a mortgage, send in their application, and are thrilled to find out that they've been approved. But while getting approved for a mortgage is something to celebrate, simply aiming to meet minimum credit score requirements is not a very lofty goal.
Put simply, the lower your credit score, the higher your mortgage rate will be. This makes sense; lenders with lower credit scores are more likely to default on their loans, making them riskier borrowers. Banks charge more interest to account for this risk.
Mortgage rates fluctuate with the economy and between banks, but here's an example of how significantly your credit score can affect the mortgage rate you're offered. If someone with a credit score of 770 is offered a 2.994% interest rate, you can expect someone with a credit score of 680 to be offered about a 3.393% rate. Someone with a credit score of 620, the minimum required for a conventional loan, would be offered a rate of about 4.583%.
So how would these three borrowers' monthly payments compare on a 30-year, $150,000 loan?
770 score: $632 a month
680 score: $665 a month
620 score: $767 a month
That's a pretty significant difference. The borrower with a score of 620 would pay $135 a month more than the borrower with a score of 770!
What score should you aim for?
The answer really depends on what your current credit score is and how quickly you need to be in a home. If you can afford to wait a year or two before buying, then your goal should be to increase your credit score as much as possible before applying for a mortgage. Aim to get into the top bracket of 760-850, which comes with the lowest interest rates.
If you need to move sooner than that, a good goal is to move your credit score into the next "bracket." Here are the basic credit score brackets most banks use to determine mortgage rates.
760 - 850
700 - 759
680 - 699
660 - 679
640 - 659
620 - 639
Even moving up one bracket can save you several thousand dollars in interest over the life of your loan. Use this calculator tool to calculate your projected savings.

How do you increase your credit score?

Here are some simple ways to increase your credit score and "score" a better mortgage rate.

1. Check your credit reports, and file a request to remove records that aren't your own.
2. Pay down your balance on any open debts, such as credit cards or car loans.
3. Call your credit card companies and ask to increase your credit limits.
4. Continue to pay all of your bills on time, every month.
5. Ask a family member to make you an authorized user on one of their credit cards.


It's worth putting in the effort to improve your credit score before applying for a mortgage. Even if you only move up one bracket, you'll save significantly by qualifying for a lower interest rate.