5 Ideas to get you started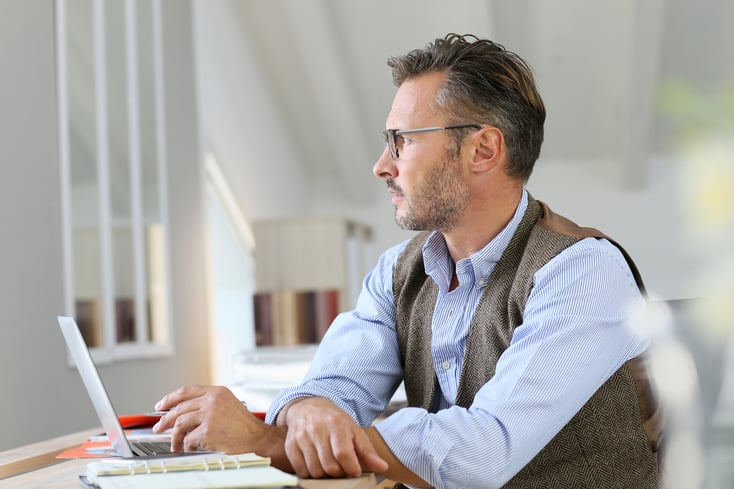 Many people reach a point in midlife when they just want something different. They're tired of doing the same thing, day in and day out. They're tired of working in the same field, waking up in the same home, and driving the same car each morning.
Some people respond to this longing for newness by having what's come to be known as a midlife crisis. They throw everything they have and know out the window and take a completely new path. Going to this extreme is not necessarily healthy, but there are responsible ways to reinvent yourself midlife. Here are a few ideas to get you started.
1. Transfer your skills into a different career path.
You don't need to give up your well-paying job and start working at a coffee shop in order to change up your daily routine. Instead, look into different positions you can move into with your current skill-set. Maybe you've been a data analyst in the healthcare industry for decades. Could you move into data analysis in the financial industry? This can give you a sense of newness and reinvention without putting your financial security at risk.
2. Start a business in your free time.
Maybe you don't need to change jobs at all. Maybe all you need to do is change how you use your free time. Consider starting a business doing something you love, whether that's teaching yoga lessons, selling your art, or doing landscaping work on the weekends. If you have fun and start making a considerable profit, then you can eventually leave your job and work towards earning a full-time income from this new business. This approach is a lot safer than switching gears overnight.
3. Pursue a new hobby.
If you've spent the last few decades working your way up the career ladder, fostering a romantic relationship, and raising kids, then there's a good chance your hobbies have fallen to the wayside. If this is the case, then pursuing a new hobby (or one you used to enjoy) can be a great way to reinvent yourself. It's okay to start slowly. Take a few lessons, attend a few meetings, or just contact friends who are involved in a hobby you'd like to explore. Learning something new can help you feel mentally fresh and stimulated so the other aspects of your daily life seem less mundane.
4. Re-evaluate your goals.
When was the last time you sat down and wrote some goals for yourself? If it has been more than a few years, your goals have probably changed. Take an hour out of every day for one week, and spend that hour just thinking and exploring—think about what you'd like to accomplish a month from now, a year from now, and five years from now. A new set of goals can make you feel like a whole new you.
5. Recreate your wardrobe.
Sometimes by the time you reach midlife, you start looking in the mirror and feeling like the reflection doesn't really reflect who you are inside. This can contribute to the identity issues that are common in midlife. Buying a new wardrobe and maybe visiting the salon for a new hairstyle can help your outside match your inside, which may be all the reinvention you need.
Whether your reinvention is career-oriented, hobby-oriented, or mostly external, it is never too late to reinvent yourself. The best thing about the approaches above is that you can combine them. Tackle as few or as many as needed in order to feel like a whole new you.