6 Tips to bring cheer to your wallet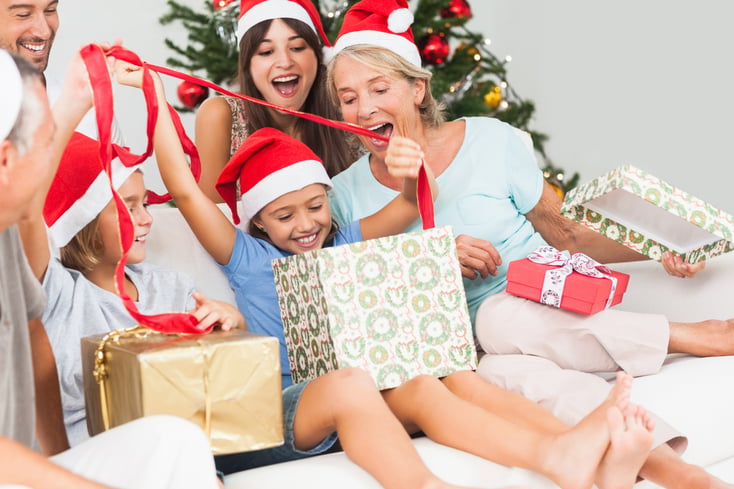 The holidays are meant to be a happy time, but they can also be an expensive time. Is it possible to enjoy yourself while also keeping holiday spending under control? Absolutely! Here are some simple tips that will allow you to have a happy holiday season without emptying your wallet.
Shorten your gift-giving list.
It's perfectly okay not to buy expensive gifts for everyone and anyone in your life. Make a list of the people closest to you for whom you really want to buy more involved, specialized gifts. Then, come up with a smaller, meaningful, and yet affordable, trinket you can give to others who you appreciate, like your child's piano teacher, daycare provider, and your second cousins. This could be anything from a package of chocolates to a plate of homemade fudge. Small gifts still show you care, but without the expense.
Set a gift budget for each person, and stick to it.
Go down your list of gift recipients and set a budget for each one. For example, you may decide to spend no more than $50 on gifts for each friend on your list, and no more than $100 per family member. Then, stick to this budget as you shop. If a gift idea is over-budget, then you'll just have to think of another idea!
Have gifts shipped directly to out-of-town family members.
If you send gifts to friends and family members living out of town, buy them online and have them shipped directly to the recipients. Many online retailers offer free shipping during the holiday season, so this will be much cheaper than buying items at the store and shipping them yourself.
Be flexible with your travel plans.
If you're still planning on traveling for the holidays, be flexible with your scheduling. You may save a few hundred dollars if you fly on Wednesday instead of Thursday, for example. Use a travel booking site that makes it easy to compare the cost of flights on various days, and adjust your plans to fit the cheapest dates. For extra savings, purchase your flight with a credit card that offers cash-back rewards on travel.
Cook together rather than getting take-out.
When you celebrate the holiday this year, consider cooking at home. The process of cooking together can be a good bonding experience, and you'll spend a lot less. To make the experience extra special, you can splurge on a nice cut of meat, like prime rib, and still spend far less than you would to eat at a restaurant or buy take-out for your entire household. Plus, you can still help out your small local businesses who could use a little extra support this year.
Don't treat holiday shopping as entertainment.
Do you look at all of the holiday ads and get the sudden urge that you absolutely need to go shopping? Holiday shopping can be fun, but it also tends to be expensive. There's a lot more pressure to buy things you don't need and to over-spend. If you do go holiday shopping, make a list and have specific items in mind, so you can still enjoy the special time out this holiday season without going overboard.
With the tips above, it is possible to keep holiday spending under control and still enjoy the spirit of the season. Remember, the holidays are not about buying the most expensive gifts. They're about relaxing with the ones you love and valuing the special time you have together.