4 Low Budget Marketing Tactics You Should be Employing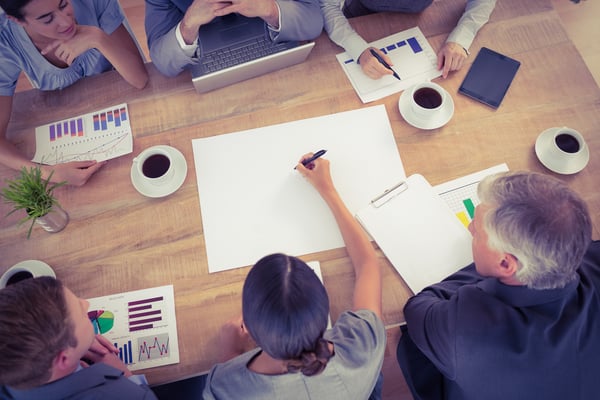 While the vast majority of small businesses have a website today, that doesn't mean all small businesses are utilizing the marketing tactics that actually drive business. Many small businesses fail to invest in marketing because they think it is too expensive for a fledgling company. While large scale marketing campaigns can be costly, there are plenty of simple and relatively cheap tactics you, as a small business owner, can utilize to ensure your business is well-recognized in your community.
Engage in Social Media
Engaging with your clientele on social media is free and highly effective. Set up an Instagram page to share the inner-workings of your office, pictures of your products, and even scenes from around town. The more you engage with your community, the larger your community becomes. While large businesses generally hire social media experts to work this marketing angle, you can do it all on your own.
Remember, the social media avenue you decide to engage in needs to be the right one for your business. Creative brands do best on Instagram, brands targeting a slightly older demographic generally find success on Facebook, and B2B companies find LinkedIn to be the most valuable. Find out where your target demographic is hanging out online, and go there, too.
Craft Quality Content
Content is king when it comes to marketing. A helpful blog, a funny weekly anecdote, or a fun story from behind-the-scenes every month goes a long way. Expanding your digital footprint is the best way to reach the most people. Not only does excellent content position you as a subject matter expert, but it also helps increase your page rank on Google. The higher you rank, the easier it is for people to find you when they need your products or services.
You can begin blogging on your own. Ask your webmaster to ensure your website has an active blog and start writing. Once you start publishing posts, the following will come. If you really want to get down to it, make sure you invest in a few books on the subject of content marketing, so you know how to craft the best content for your needs.
Connect with Other Business Owners
It really does take a village to raise a child, and the same is true for businesses. To get the word out on a new company, consider partnering with established businesses in your area. Leaving your business card in shops around town, and working with established brands to collaborate can be instrumental in getting your name out in the community. Remember, brand recognition is half the battle, so working with established brands will increase your street credibility while making you known to the community at large.
Invest In Promotional Material
While promotional material isn't free, the startup costs are relatively minimal, and handing out pens, giving away totes, or even wrapping your vehicle can be a great way to market your business. Vinyl stickers for your car can be as cheap as $50, while a permanent wrap can cost between $2000-$5000. If you don't have the capital to invest in a full cover, a vinyl sticker is a great way to get started.
Investing in a marketing campaign, no matter how small, can have a beneficial effect on your business. While large scale campaigns can be incredibly costly, there are plenty of ways to market a new business without breaking the bank.