4 Tips to keep in mind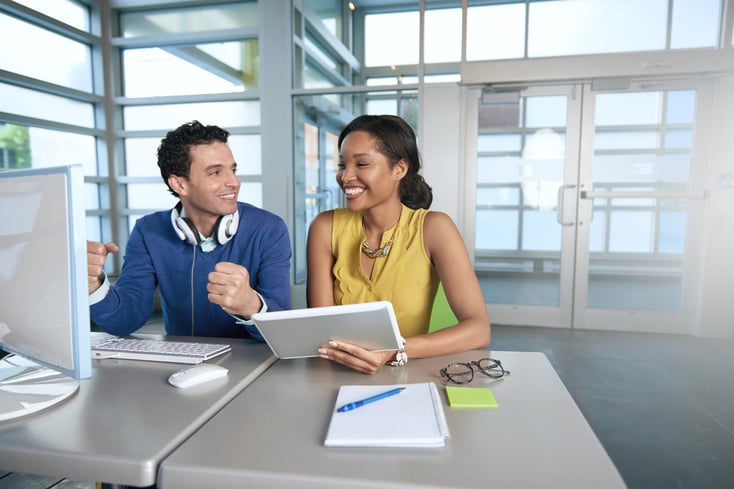 If you want to grow your business and find more customers, then you will need to develop and implement a marketing strategy. However, you want to make sure your marketing funds are being spent wisely. You don't want to keep funneling money into marketing strategies that aren't working, and you don't want to overlook small tweaks you could make to improve your marketing.
The best way to ensure your marketing efforts are targeted and effective is to evaluate them regularly. But how do you effectively evaluate your marketing plan? Here are a few tips.
1. Survey your new customers.
Whenever you do have a new client or customer come to you, ask them if they'd be willing to complete a brief survey. You can even offer them a small reward, such as $5 off their next purchase, for answering your questions.
What should you ask in this survey? First, you want to ask how the customer found your business. This will tell you which of your marketing efforts are bringing in new clients.
Second, you can ask why they chose your business over the competitors. Their answers will provide insight into which original aspects of your business you may want to highlight in future marketing materials. For example, if customers commonly tell you that they chose you because your pricing was more straightforward, you may want to create future marketing materials that emphasize this point.
2. Don't overlook digital tools.
Do you use a website to market your business? Then you have some very helpful analytical tools right at your fingertips.
About once a week, log in to Google Analytics and see who is finding your website. Which keywords are they searching for? Those may be keywords you want to incorporate into more of your website content. Are your site visitors arriving via a link from a specific website? Then you may want to reach out to similar websites and ask them to link to your site, too.
3. Track your sales.
Sometimes, determining whether your marketing is effective is simpler than it seems. If your marketing is working, then your sales should be going up. Look at your total sales over the past few months. If there is an upward trend, then your marketing efforts are succeeding, at least to some degree. If there's a downward trend or your sales have remained stable, then you should focus on improving your marketing.
4. Remember to consider your return on investment.
Watching your sales go up as a result of your marketing efforts is always nice. However, you do need to consider how the increase in sales compared to the money you're spending on marketing. In other words, what is your return on investment, or ROI?
To quickly calculate an estimate of your ROI, you'll need three figures:
Your quarterly sales prior to taking new marketing steps.
Your quarterly sales after taking new marketing steps.
The amount you spent on marketing in a single quarter.
Subtract the values of 1 and 3 from the value of 2. The result will be the additional amount of money you have earned due to your marketing efforts—or in other words, your ROI. If the number is negative, then you're spending more on marketing than you are earning back, which means you should re-evaluate your marketing plan.
A good marketing plan should bring in new clients and increase your sales. It's important to continually evaluate how well your plan is performing so you can make changes as needed and use those marketing dollars wisely.