Be aware of these 6 signs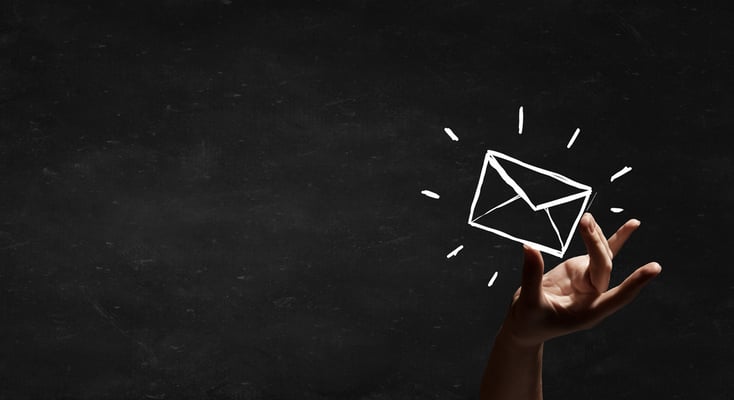 These days, it seems like scams are everywhere. Your phone rings and it's a scam caller. An ad in your sidebar grabs your attention, and upon closer investigation, you find that it's a scam, too! One of the most worrisome and unfortunately common places to come across a scam is in your email inbox. Your email feels like a personal space. It feels like it should be safe. But, unfortunately, scam emails are running rampant, and many people are falling victim to the various schemes and scams they perpetuate.
You don't have to be the next victim of a scam email. Keep your eyes out for these signs that an email is a scam.
1. The text has numerous grammatical and spelling errors.
While it is not unheard of for a professional to make the occasional grammar or spelling error in an email, it is highly unusual for them to make numerous grammar and spelling errors. If an email comes to you with misspellings or awkward grammar, either in the subject line or in the body of the content, you can be quite confident it's a scam.
2. The email comes from a public domain.
Also watch out for emails that come from public domains, such as Gmail or Hotmail. Scammers often use these platforms to create email addresses that look professional at a glance. For instance, you might receive a scam email from Amazon@gmail.com or BestBuy@hotmail.com.
3. The email asks you to open an attachment.
You should only ever open attachments on emails that come directly from someone you know, or from a professional contact. If you get a random email from someone you have never met, or from a company you do not have an established relationship with, do not open that attachment. It could be a file that installs malware or spy software on your computer.
If you're not sure whether an email with an attachment is legitimate, call the sender. Ask if they sent you the email in question. If they say "no," then delete the email—and whatever you do, never open that attachment.
4. The email asks for personal information.
Banks and other professional agencies will never send you an email to request personal information. If an email asks you to respond with your address, Social Security number, phone number, or other personal details, it is almost certainly an email scam. This is a common phishing tactic that scammers use to steal identities and gain access to your various accounts.
5. The email makes promises that seem too good to be true.
If you receive an email telling you that your favorite store is offering 90% off, or that you can win a free trip to Italy if you just provide your address, this is a sign of an email scam. As with many other things in life, if it seems too good to be true, it probably is.
6. The email claims you won a contest you did not enter.
Another common email scam tells the recipient that they are the proud winner of a contest. It may tell you that you won $1 million or an all-expenses-paid vacation. If you did not enter a contest, then you did not win the contest. The sender is hoping you respond with personal information in some way. Just delete the email, and move on.
Email scams are everywhere, but the good news is that you can learn to avoid them. Watch out for the signs above, and if something seems like it might be a scam, just assume it is. Your inbox can be a safe and secure place if you take the right precautions.