6 Reasons to consider it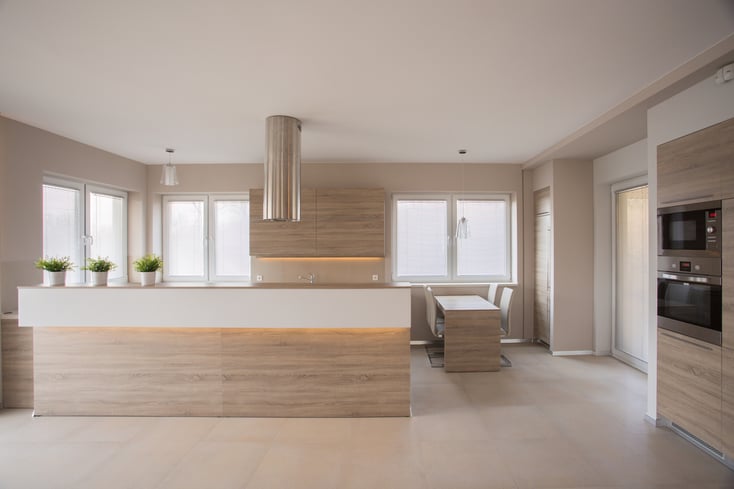 Bigger is better, right? Many people are of this opinion when it comes to homes. Perhaps you had the same mentality when you purchased the house you're currently living in. But now your life has changed—or you've realized you don't really need all that space. There is no shame in downsizing because, in fact, bigger is not always better. In case you need a little more motivation or reassurance, here are a few reasons to consider downsizing your home.
1. You won't have to spend as much time or money on cleaning or maintenance.
Cleaning a 3,000 square foot home takes about twice as long as cleaning a 1,500 square foot home. If you feel like you're spending a lot of hours vacuuming, dusting, and wiping down windows, then downsizing your home will free you from this burden, leaving you more time to spend doing things you really enjoy. Your maintenance obligations will decrease, too. A smaller home is less expensive to re-roof, re-side, and even paint.
2. Your utility bills will be lower.
If you're tired of experiencing sticker shock every time you see the utility bills, downsizing may be a smart choice. You'll notice a difference, especially, in the dead of winter and during the hottest weeks of summer. Smaller homes have smaller furnaces and air conditioners that don't use as much energy. Smaller homes also have fewer windows that let your nice, cool (or in the winter, warm) air escape through the glass!
3. You can pull equity out of your home for other purposes.
If you have owned your current home for a while and have built up substantial equity, then downsizing will likely allow you to access some of that equity. Presumably, the smaller home you buy will cost less than your current, large home is worth. You can put the equity into your retirement fund, use it to pay for your child's college education, or even spend it on a nice trip abroad.
4. You can pay off debt.
If you have debts you've been wanting to pay off, downsizing could be an important step in that direction. You can pay off debts with some of the equity in your current home, and also put additional savings from reduced utility costs and maintenance bills towards your debt over the coming years. The feeling of being debt-free is so rewarding!
5. You'll reduce your carbon footprint.
If preserving the environment is important to you (and it should be), then one of your goals may be to reduce your carbon footprint. Downsizing is a good step towards this goal since smaller homes require less energy, meaning they produce fewer carbon dioxide emissions. Manufacturing building materials also releases greenhouse gasses, in many cases. So buying a smaller home that requires less siding, shingles, and other materials helps reduce your carbon footprint in this way, too.
6. You may spend more time with family members.
When you have a really big home, it's easy for family members to retreat to their separate wings and avoid each other. Some alone time is important, but it's also good to be near each other and work out your disagreements. Downsizing your home may encourage family members to spend more time together in the common spaces, leading to stronger relationships.
Downsizing can be a big step, but it may be the right step. A smaller home makes daily life easier, and can save you a small fortune over the years. Bigger might be better, but smaller is often smarter.