Knowing the terms of a loan or credit card can save you big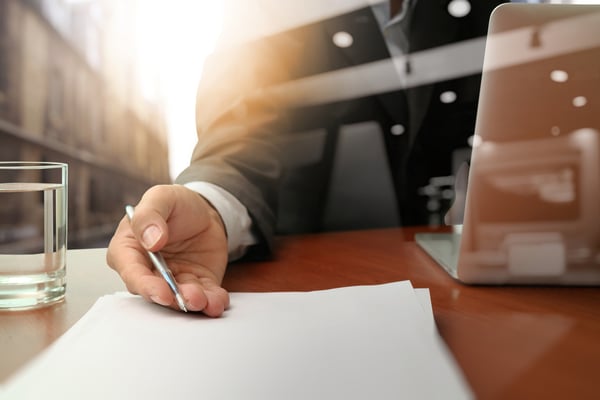 Did you know that less than 50% of people read over the terms and conditions of their credit card offerings before accepting a card? Perhaps that number surprises you, or maybe you are part of the population that chucks the fine print in the garbage. If you are one of those people, you are likely doing yourself, and your credit score an enormous disservice. Failing to read the fine print can be costly, but taking the time to glance over your terms and conditions can actually save you a lot of money and frustration.
Look for your interest rates
Your interest rate should be printed at the top of the credit card offers, but some credit card companies will print it elsewhere. Be on the lookout for offerings that include the words "as low as." These three simple words can be confusing, and may only be available for customers who meet specific credit criteria.
You should also read the fine print for introductory offers. It is essential to know how long your introductory rate will last, and what will happen to your balance once your standard interest rate is applied. If you can't find this information in the fine print, don't hesitate to reach out to the card issuer for further details.
Hunt down information about grace periods
If you are planning to utilize your credit card for day-to-day spending, you'll want to pick a card with the best grace period. A grace period is a time frame during the billing cycle when you can pay off your balance without incurring service fees or interest fees. Grace periods differ from card to card, and some cards will only offer grace periods on specific purchases. Remember, if you are planning to use a card for this purpose you'll need to pay it off, in full, each month to reap the benefits of the grace period. Any balance left will incur finance charges and interest charges.
For example, a card may offer a grace period on traditional purchases but will not offer a grace period on a balance transfer. Read the fine print, so you are prepared for the fees associated with using your card; it will make it easier to not only find the best card for you but to plan your purchases as well.
Don't be fooled by the rewards
Reward cards can be hugely beneficial to individuals who travel regularly, or people who plan to use a credit card to pay for everything each month. While rewards can be great, you'll want to read the terms of your rewards very carefully. It's easy to get sucked into an offer that promises $150 for signing up, or 25,000 airline miles. There are almost always stipulations attached to the reward, so it's essential to know precisely what you must do to earn your rewards and cash in on your hard work.
Don't be afraid to call the issuer
If all of the terms and conditions paperwork fails to answer your questions, don't be scared to give the institution a call. After all, credit card issuers want you as a customer, and they have a dedicated team that does nothing but answer questions. Some people even have luck calling an issuer to negotiate a better interest rate or a higher credit limit. There is no harm in asking.