What number should you strive for?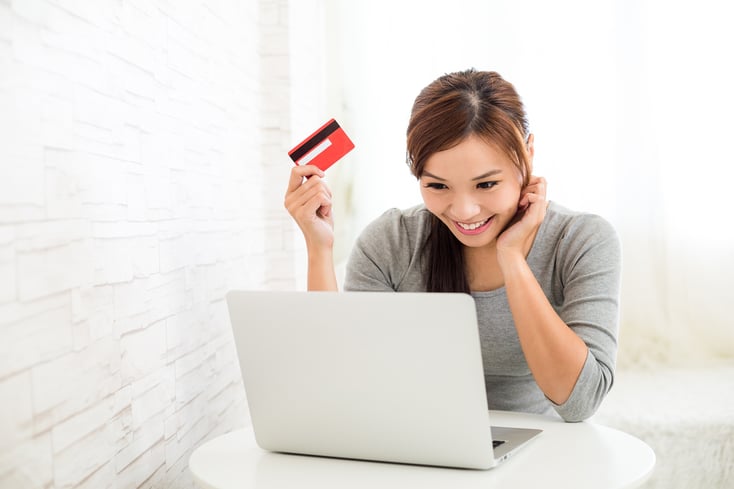 As you enter your 20s, your credit score begins to be more important. During this decade of your life, you will probably buy a car, and you may also buy a home. You'll probably also sign up for utility accounts and purchase insurance. All of these activities are impacted by your credit score. If you have a good credit score, you'll get a better interest rate on auto and home loans, and you may even get a better price on insurance and utilities.
But this all begs the question: What's considered a good credit score when you're in your 20s?
Credit Scores: An Overview
First, it's important to consider what a good credit score is in general. The most common credit score companies assign individuals a score between 300 and 850. Anything between 300 and 629 is considered "bad." You'll have a tough time getting a loan if your score is in this range.
A credit score between 630 and 689 is considered "fair." Most lenders are willing to work with borrowers in this range, but they may require a larger down payment or assign you a pretty high interest rate.
Scores between 690 and 719 are considered "good." You should have a fairly easy time getting approved for a loan with a decent interest rate when your credit score is in this range.
A score between 720 and 850 is considered excellent. If you're in this bracket, you'll typically have your choice of lenders. And the interest rates they offer you will be the best available.
Credit Scores in Your 20s
In your 20s, as in any stage of life, you want your credit score to be as high as possible. If you can manage to have credit in the excellent range, then you're doing amazing. If you have a credit score in the "good" range, then sure, you can work on increasing it, but you don't need to be too concerned.
When you're young and starting out, though, it's not uncommon to make some mistakes that lower your credit score. You may make a few late payments because you are overwhelmed when juggling college courses and a job. You might take on more student loans than you planned due to changes in life circumstances. Because situations like these are so common, the average credit score for people age 23 - 29 is only 660. So in some sense, if your score is above this average, you are doing better than most.
Improving Your Credit Score
If you start your 20s with a credit score in the "bad" or "fair" range, don't get too down on yourself! Luckily, you have plenty of years ahead of you, and lots of time to improve your score.
Simply making all of your payments on time will help raise your credit score when you're in your 20s. Paying down some of your student debt and credit card debt will also help. If you have a lack of credit history, such as if you have never had a credit card before, then opening up a credit card and building a credit history will really help raise your score. Just make sure you pay off the balance each and every month.
It's definitely ideal to have a credit score over 690 when you're in your 20s, but if you are closer to the average of 660, there are plenty of ways to make improvements. Focus on using credit responsibly so you can raise your score and get better interest rates when you do begin taking out loans.