Pros and Cons of Conventional Mortgages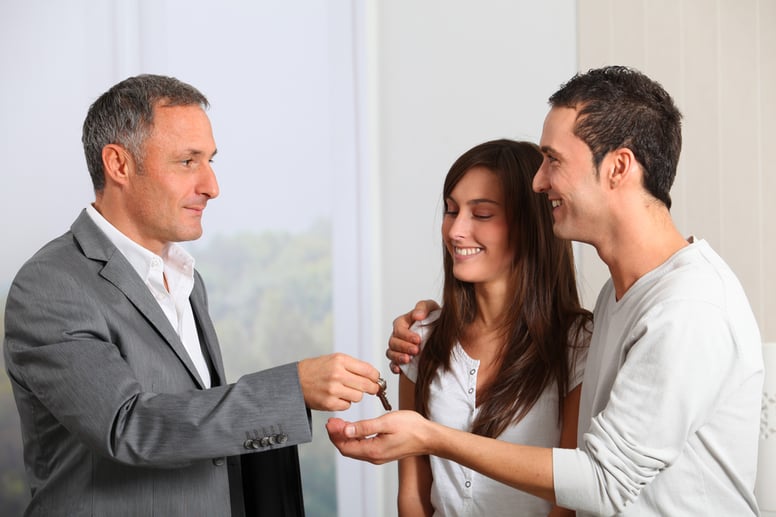 When buying a home, most people take out a mortgage rather than paying the full price out-of-pocket. There are many different types of mortgages to choose from. FHA mortgages, for example, are available to first-time homebuyers and insured by the Federal Housing Administration. VA mortgages are available to veterans and military members.
The most common type of mortgage, however, is the conventional mortgage. This type of mortgage is offered by a bank or credit union, and unlike a VA, USDA, or FHA mortgage, it is not backed or insured by a government agency in any way. Should you take out a conventional mortgage? Well, that depends. Check out these pros and cons to get a better idea of whether a conventional mortgage is right for you.
Pro: You don't have to fall into a certain demographic to take out a conventional mortgage.
More specialized mortgage loans are generally only available to a certain demographic. For example, a VA loan is only available to those who have served in the military for a certain amount of time, and to the spouses of fallen soldiers. FHA loans are only an option for first-time home buyers. If you are not associated with the military and you've purchased a home before, then a conventional mortgage is the most suitable type of loan for you.
Pro: Conventional mortgages don't require that the home meets as stringent of criteria.
When you do buy a home with a mortgage backed by the VA, FHA, or another organization, these organizations set out their own criteria that the homes need to meet. The FHA, especially, tends to be pretty stringent in its requirements. Partway through the home buying process, you might find that the FHA requires the home to have a new roof, additional railings, or a new sump pump to meet standards. This can really hold up your closing. With a conventional mortgage, the only criteria that must be met are those of the bank, and banks tend to be more lenient.
Pro: Conventional mortgages are widely available.
Banks can choose to work with organizations like the VA, FHA, and USDA to offer various government-backed mortgage types — but they do not have to. Some smaller lenders only offer conventional mortgages. Thus, when you go with a conventional mortgage, you can have your choice between more lenders, which often leads to a better interest rate.
Con: You'll need a substantial down payment.
You may have heard that you need a 20% down payment to buy a home. This is not as hard and fast of a rule as you might think. However, conventional mortgages do require a significant down payment. Some banks require 20%, and others will let you slide with 10% or so if you have a good credit score and income. VA, FHA, and USDA mortgages usually require a smaller down payment, so if your funds are limited and you qualify for one of these specialized mortgage products, it might be a better option.
Con: You will need a higher credit score.
Most banks require a credit score of at least 620 to issue a conventional mortgage. Some banks require an even higher score. FHA mortgages, on the other hand, are often issued to borrowers with credit scores as low as 580. If your credit score is on the low side, you may not qualify for a conventional mortgage.
Conventional mortgages are often a smart choice for borrowers with decent credit and a reasonable down payment saved. They give you more flexibility in your home purchase, and are widely available through most banks. However, they are not for everyone. The home-buying process is quite personal — financial aspects included.