6 Tips when you're over 50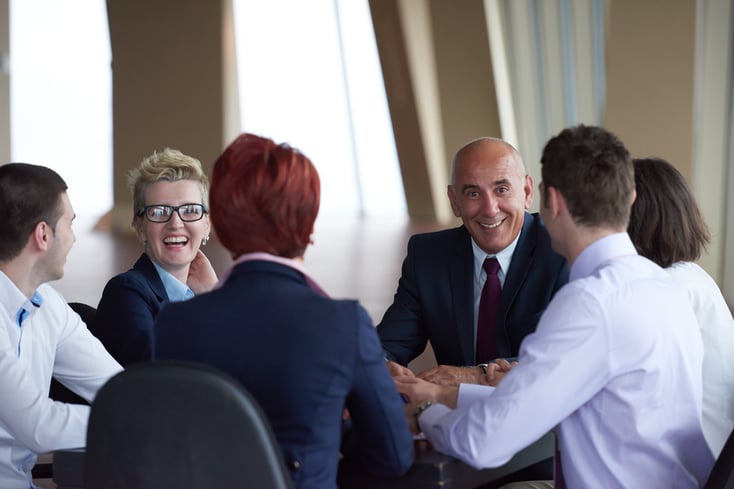 Most people imagine themselves having one career, which spans the ages from approximately 20 to 65. But if this trajectory does not seem to fit you, it's worth considering a career change. It's never too late. Changing careers after 50 isn't always easy, but with determination and the tips below, it's something you can do successfully.
Be open to updating your skills.
In a perfect world, you would just take the skills you've developed over the past few decades and apply them in a new field. But unfortunately, this does not always work out as seamlessly as you'd hope. Yes, you can probably use your existing skills in a new career, but you'll probably need to develop some new skills as well. If you're willing to take a few classes or even just attend some seminars to broaden your horizons, you'll open up many more doors.
Leverage your network.
Applying for positions in a whole new field can feel like you're climbing uphill with a heavy backpack. You imagine your resume getting tossed to the side as more qualified candidates are hired. The best way to get your foot in the door in a new field is often to leverage your network. Let everyone know you're planning a career transition. Ask if they know of any opportunities. If a colleague, former manager, or even a former client is willing to vouch for you, then you're more likely to be hired.
Reassess your retirement plans.
Transitioning into a new career often comes with a pay cut, at least at first while you're learning the ropes and working your way up. Make sure you assess how this will affect your retirement plans. You may need to push your retirement back a few years. Luckily, you should be in a new and interesting career for those years, so delaying retirement shouldn't be so bad!
Be willing to learn from younger people.
By the age of 50, you're usually one of the more experienced ones in the company—the one all the younger employees come to for advice. If you plan on changing careers, you'll need to prepare yourself to also change roles. Be aware that, in your new position, there will likely be younger people more familiar with the field than you are. Remain open to learning from them; let them guide you.
Keep your work-life balance in mind.
Learning a new career can be much more demanding than continuing to coast along in your current one. So, as you start down this new path, make sure you pay attention to your work-life balance. You may need to schedule date nights with your partner to make sure you're still connecting. Ask your family members to be honest with you if they see you withdrawing from other aspects of your life and focusing too intently on your career. It's good to be dedicated and driven in your new career, but it can be unhealthy to let life's other joys fade away.
Seek support from other career transitioners.
Look for support groups for others who are navigating a career change after 50. Make friends with any other older adults who are in your classes. As you navigate your career transition, it's invaluable to be able to talk to others who understand the challenges (and excitement) you're experiencing.
Navigating a career change after 50 can be life-changing, but there are sure to be a few bumps in the road. Keep your goals in mind, keep learning and achieving, and don't lose sight of the brand new you.