5 Ways to build it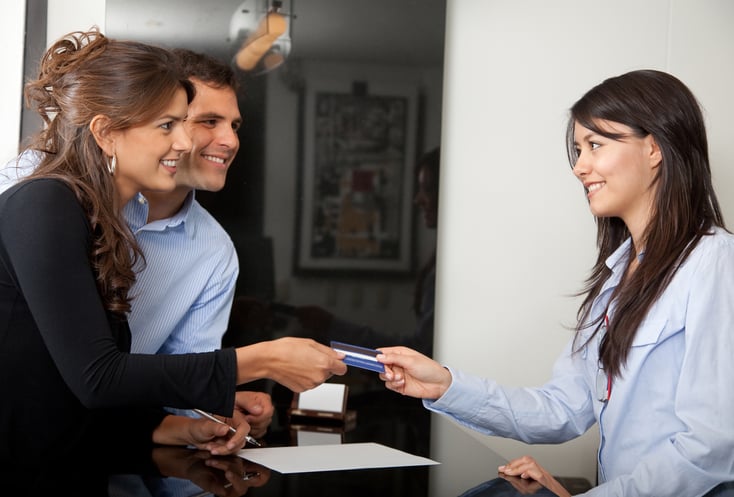 Just as it is important for you to have good credit as an individual, it is also important for your business to have good credit. A strong credit history will help your business qualify for loans, and it will earn you lower interest rates. But how do you go about building good credit when your business is new or still growing? Here are five key strategies.
Separate your personal and business finances.



When people start small businesses as sole proprietorships, they often mingle their business and personal assets. One downfall of this approach is that the purchases made for your business only help build your personal credit history—not your business credit.





So, if you have not already done so, the first step in building business credit is to open a separate bank account for your business. To do so, you may have to apply for an employer identification number, which is the business equivalent of a social security number. Once you have a separate checking account for your business, you can accept payments into that account and make payments from that account, which will build a history of transactions in your business's name.

Open a business credit card.



Once you have a dedicated business checking account, you should be able to apply for a business credit card. Most banks offer business credit cards to their checking account holders, so this is a good place to start. You may also want to look into credit cards through vendors that you buy from on a regular basis, as these can come with rewards and perks.





When you make purchases on a business credit card, those purchases are reported to the various credit bureaus, and they help to build your business credit score.

Pay your bills on time or early.



Use your business credit card to pay vendors whenever possible. Also, if you can manage to pay your bills early, do so. One of the major business credit reporting bureaus does base their score largely on timely payments, and paying early can help raise your score. Plus, if you get into the habit of paying early, you are less likely to forget and make a late payment, which would certainly have a negative impact on your business's credit score.

Finance small purchases when possible.



You may not need to finance small purchases, such as that of a computer or office furniture. But if you can get a low-interest loan on such items when you're just starting out, it may be worth taking. Having a few small, low-interest loans that you pay back early or on time can help diversify your credit history and build your business's credit.

Keep an eye on your credit history.



Just as you should check your personal credit reports periodically, you should check your business's credit reports. Sometimes, errors and fraudulent activity can show up on reports, and these will interfere with your efforts in building business credit. If you do find any fraudulent entries, you can write to the credit reporting bureau and ask for them to be removed. Typically, they will be taken off your records within a few weeks, and your credit report should become a more accurate reflection of your creditworthiness.
Building business credit can take time, but it is well worth the effort. If you have a strong credit history, then banks will be more willing to work with you, and you'll have an easier time securing financing when you want to build and grow your business.