Can you use it to pay for a down payment on a home?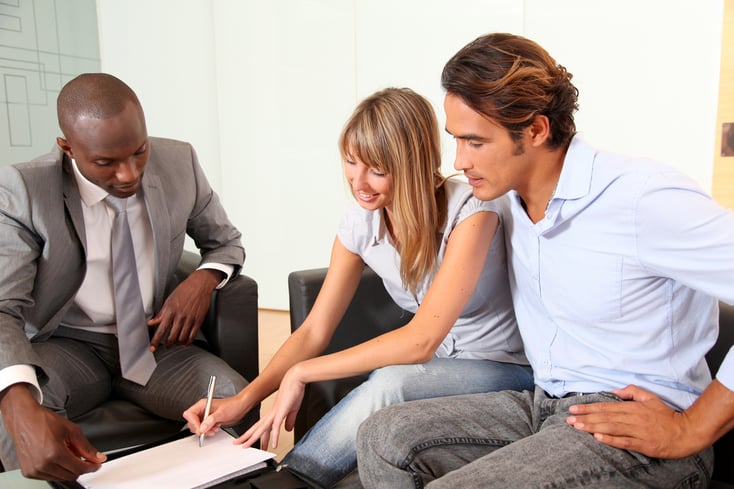 Can you borrow money to use as the down payment on your home? The short answer is "not really, but yes." That sounds confusing, of course, but only because this situation is, in fact, nuanced and confusing. Keep reading and we'll clear things up.
Because banks require down payments as a way to ensure you're credit-worthy, they won't typically allow you to take out a personal loan or put the purchase on a credit card. However, there are some ways in which you can essentially borrow from yourself in order to finance your down payment. This can come in handy if you have the net worth to finance the purchase, but the funds aren't exactly liquid at the moment.
HELOC
Say you don't have a lot of cash-on-hand, but you do have substantial equity in your current home. Taking out a home equity line of credit, or HELOC, may be a good way to finance your down payment. With a HELOC, you are essentially borrowing against your home equity—money that is technically already yours. In this situation, you would take out the loan, use the money to make a down payment on your new home, and then pay off the HELOC when you sell your current home.
HELOCs are usually easy to apply for and generally carry good interest rates. However, you may have to pay a prepayment penalty if you pay off the HELOC early, and you will also have to cover some loan origination costs.
401(k) Loans
The terms of a 401(k) retirement plan allow you to borrow against the fund for the purchase of a home. Every plan has its own limits as to how much you can borrow. Common limits are 50% of your account balance or $50,000. You can borrow the money, use it to pay your down payment, and then pay back your retirement account over time. Or, if you're waiting on a home sale, you can pay the entire loan back after you sell the home.
401(k) loans are very easy to qualify for, and the approval process is very quick. This can come in handy when you're navigating the demanding, time-consuming process of buying a home! As you pay back the loan, you'll be paying interest to yourself, and not to a bank. The downside of 401(k) loans, though, is that you do have to pay taxes on the money you withdraw—now, and again when you withdraw the money at retirement. This can make 401(k) loans an expensive way to finance a down payment.
Bridge Loans
A bridge loan is another means of borrowing against the equity in your current home to cover the down payment on a new home. Usually, you'll take out a large loan equivalent to your current home's value, and that will be used to pay off your mortgage on that home. You can keep the remainder as cash to use for your down payment. Then, when your home sells, you'll pay off the bridge loan.
A bridge loan allows you to wait to sell your current home until you've already purchased a new one, which can simplify the moving process. However, you will have to pay closing costs on the bridge loan, and you will need a high credit score and low debt-to-income ratio to qualify.
To summarize, there are a few ways you can borrow money for your down payment, but they're all set up so that you're essentially borrowing money from yourself. The right option for you will depend on how much equity you have in your home, whether you have a 401(k), and how much you're willing to pay in fees and closing costs.