5 Ideas to get you started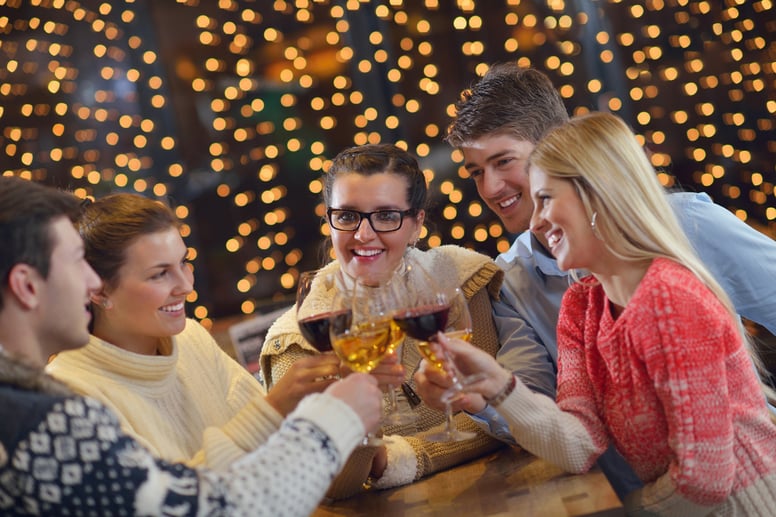 Friendsgiving has become a tradition for many. This is a time to gather with friends—your chosen family—and celebrate Thanksgiving, often in a laid-back and less traditional way. Of course, you could simply gather, eat some turkey subs, and spend the evening chatting as friends do. But if you want to get a little more creative with your Friendsgiving plans, here are a few ideas to consider.
Just make desserts.
You're probably about to go enjoy a big, traditional Thanksgiving meal with family. By the time that meal is over, you may not have enough room to fully enjoy dessert. So, why not make dessert the focus of your Friendsgiving celebration? Everyone can bring their favorite Thanksgiving pie or some other dessert they love. Sure, your doctor may not approve of this dessert feast, but a little indulgence is good for your mental health.
Express thankfulness for each other.
One of the best Friendsgiving ideas is to express thankfulness for each other. Instead of going around the table and saying what you're thankful for like you might be used to doing at family Thanksgiving celebrations, tell each person why you are thankful for them. You know your friends love and care for you, but you may not know why or how much until you all do this exercise together. Plus, it's a chance to make sure your friends know how and why you care for them!
Play retro board games.
If you're looking for a really lighthearted Friendsgiving idea that gives your mind a break from the holidays, playing retro board games together is a great option. Games like Candy Land, Monopoly, and Sorry have a fun sort of nostalgia surrounding them, and they're also simple enough that everyone can learn how to play, even if they never have before.
Planning a retro board game night also means you can get together for Friendsgiving later in the evening, after dinner, which might work well for those with busy schedules. Serve some popcorn, chips and dip, and maybe a fruit tray, and you'll be set.
Have everyone bring a turkey dish.
Turkey is the star of the show at Thanksgiving, but who makes it best? You're about to find out! Have every guest at your Friendsgiving celebration make their own turkey dish. This could be a turkey sandwich, turkey soup, or even smoked turkey. If you'll be holding your Friendsgiving celebration after Thanksgiving, this is a great theme because guests can use up their leftover turkey! Have everyone cast a silent vote for their favorite dish, tally up the votes, and declare a winner. You can even give the winner a special little turkey prize.
Host a campfire.
Around Thanksgiving, temperatures start to drop and people stop spending so much time outside. However, this is the perfect season for a campfire. The fire will generate enough heat that you won't mind the 50-degree air! Guests can bring various candy bars and other ingredients for s'mores. If you start early, you can even cook your own hot dogs and sausages over the fire. Tell stories around the campfire, reminisce about the good old days, and let those coals burn down. A campfire Friendsgiving is one you'll remember forever.
These Friendsgiving ideas will help you organize an exciting event for your closest friends. So often, holidays become all about family, and friends get pushed to the side. But your friends are important to you, and Friendsgiving is the perfect opportunity to celebrate with them.