Is a holiday car purchase a good idea?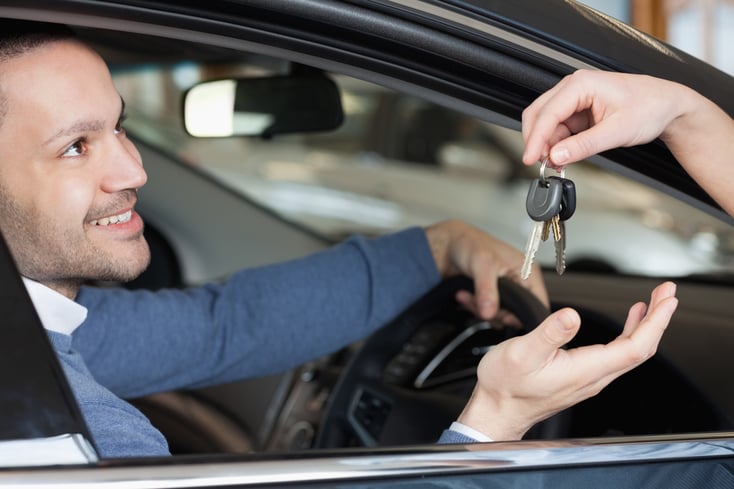 The holidays are just around the corner, and you're probably starting to think about the gifts you're going to buy for friends, family, and maybe even yourself. Perhaps a car is on the list of possibilities. But is it really a good idea to make a holiday car purchase? It can be—but there are some intricacies and pitfalls to consider. Here are a few tips to keep in mind if you are thinking about buying a car this holiday season.
Wait Until Late December
The end of the month is always the best time to buy a car because dealerships and even individual salespeople have quotas to meet. There are also yearly quotas that these dealers and salespeople need to meet. As such, the end of December is doubly a good time to buy a car. So, if you want to make a holiday car purchase, it is worth waiting until the very last minute rather than buying ahead. You can go look at cars and test drive them earlier in the month, but to get the best deal, don't plan on buying until the last week of December.
Apply for Financing in Advance
Even if you don't plan on actually buying the car until the last week of December, you should apply for financing in advance. December is a busy time with the holidays, and banks can take a little longer to process loan applications at this time.
The earlier you apply, the better. You want to have a loan approval letter in-hand when you go to the dealership to buy a car so you're not worried, at the last minute, whether or not you'll be approved for financing. Independent banks almost always give you a better rate on a car loan than the rate you would get through a dealership, too, so this approach will save you even more money.
If Buying the Car as a Gift, Ask the Recipient for Input
Since you will be waiting until the last week of December to buy the car, you won't have the actual car on hand to present as a gift to your loved one on the holiday. That's actually okay. If you instead present them with a card or note stating that you will be giving them the car, they can then go shopping with you and offer some input into which car you purchase.
This is a really smart approach, since everyone has different preferences when it comes to cars. You might assume your loved one would want an SUV, but later find out they'd prefer a minivan. Letting them car shop with you at the end of December helps ensure your holiday car purchase is not in vain.
Don't Overlook the Possibility of Buying a Used Car
It's often considered tacky to give something used as a gift, but this rule does not really apply when it comes to cars. You can save a bundle by buying a two or three-year-old car whose value has already depreciated. Used car dealers have quotas to meet at the end of the month and the end of the year, too, so you can find some good deals on used cars. It's sometimes also easier to get approved for financing on a used car since the price is lower.
A holiday car purchase can be a very smart purchase, since most car dealers offer discounts on both used and new cars at this time of year. Just make sure you apply for financing ahead of time, and let your loved one offer input if the car is a gift.