7 Unique ways to save more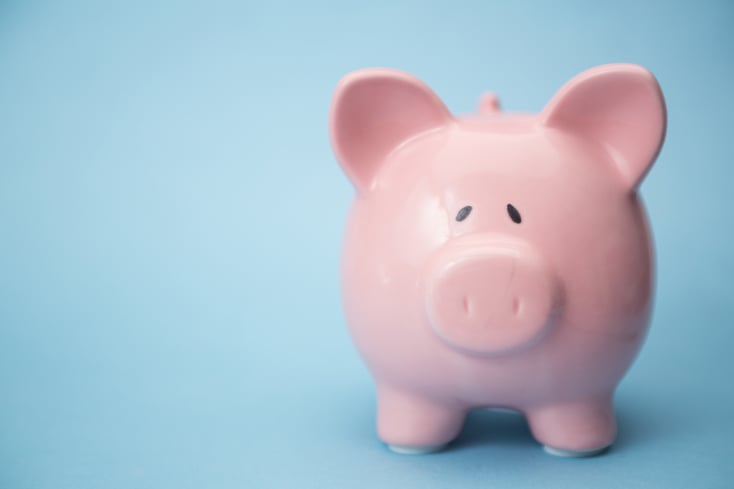 Make your own coffee. Bring your own lunch to work. Shop sales. Chances are, you've heard all of these money-saving tips before, and if you're a money-conscious person, you're probably already doing these things. What if you want to save more? Well, then you need these more unique money-saving tips!
1. Go no-spend on a holiday.
Challenge yourself to spend exactly zero dollars on the next holiday. (This is easier to do on Independence Day or Labor Day than on Christmas, so keep that in mind.) Dig through your bins of craft supplies to make your own decorations out of things you already have. See what creative dishes you can make out of the food already in your pantry. Then, look for a fun, admission-free local event to attend. Most municipalities have fireworks on the 4th of July and fun parades on Labor Day. There may be food and drinks for sale, but you can bring your own snacks for a zero-spend experience.
2. Set all of your $5 bills aside.
Decorate a jar with stickers or paint, and set it on your dresser. For the next three or six months, place every $5 bill that comes your way into that jar. If you get $5 in change, it goes in that jar. If your friend owes you $10 and gives it to you in the form of two $5 bills, then they go in that jar. You could just as easily do this with $10 or $20 bills if you can afford to do so.
3. Use your local library.
Most libraries offer all sorts of movies and games that you can borrow—for free! They may also have free activities and events, such as painting parties and gardening lessons. Taking advantage of these resources instead of paying $12 to go to a movie or $50 to attend a lesson will save you a bundle over time, especially if you have kids.
4. Adopt a low-maintenance hairstyle.
Say goodbye to that hairstyle that needs to be touched up every 6 weeks, or that requires you to use bottle after bottle of expensive gel. Ask your stylist to recommend a low-maintenance style that you only need to have trimmed every 3-4 months, and that can be achieved with little to no product.
5. Hold a clothing swap.
Instead of heading to the mall or ordering $300 worth of clothing from your favorite boutique website, plan a clothing swap with friends. Have everyone bring pieces they no longer wear, and trade. The more people you invite, the better. To make things more fun, have everyone bring a bottle of wine or a snack to share.
6. Carpool with coworkers.
This one works especially well if you have a longer commute. Find a coworker (or several coworkers) who live near you, and arrange to carpool. You can drive one day, and they can drive the next. Or you can drive every day, and they can pay you for gas. Either way, you'll save money on fuel and on vehicle maintenance, and you'll probably make a new friend.
7. Purchase reusable baggies.
Say goodbye to those one-time-use, zip-seal bags. You can save money by purchasing five or 10 reusable baggies and using them again and again! Look for baggies that can be put in the freezer and dishwasher for convenience.
To save money, you don't need to deprive yourself, but you do need to pay attention to the little things. Implement the tips above, and your savings will start piling up.