Keep an eye out for these key giveaways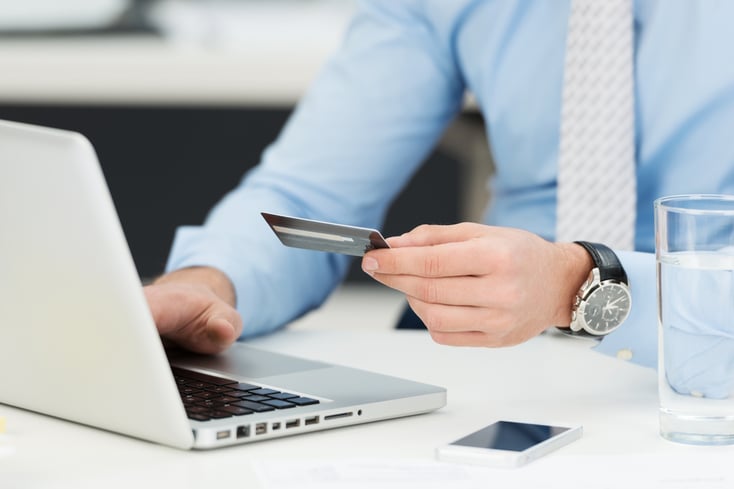 Even though credit card technology has improved in recent years with the goal of preventing fraud, scams are still lurking around every corner. All it takes is a few wrong clicks, and you could be out thousands of dollars. Credit card companies generally offer good protection against fraudulent charges, but it's still a hassle you'd rather not go through. So how do you spot a credit card scam? Keep an eye out for these signs.

1. Emails From Suspicious Accounts

Phishing scams are unfortunately common. Phishing is when a fraudster impersonates a company or institution and asks for your personal information—in many cases, your credit card number. At first glance, these emails may look like they're coming from your bank, a retailer, or a utility company. But if you look closely, you will see that the email address they are coming from is not legitimate. For example, the email may be coming from Ammazon.com, not from the legitimate online retailer. In general, just avoid replying to emails that ask for you to click a link and enter your information.

2. Non-Secure Websites

These days, purchasing items online is a way of life. As long as you make sure you're buying from a reputable retailer, the transaction is quite safe. However, there are a few "retailers" out there who are just collecting credit card information with no intention of sending you the product. Some may send you the product but also share or leak your information to others. One way to spot a possible scam is to look at the web address of the site you're visiting. If it's a secure site, the address will start with "https://." If it starts with "http://," it is not secure, and you should absolutely not share your credit card information.

3. Subscriptions Appearing on Your Account

Check your credit card statement regularly. With online statements and transaction records, you can basically see your charges in real-time. Specifically, keep your eye out for subscriptions that you did not sign up for. It's becoming more common for scammers to use others' cards to sign up for Netflix, Hulu, and other subscription services. They hope you don't notice the extra charges at the end of the month, but if you're vigilant in checking your statements, you will! If you notice any suspicious charges, call your credit card company ASAP; they can reverse the charges.

4. Calls Claiming a Warrant for Your Arrest

This one is scary to experience. Someone calls on the phone insisting that there has been a warrant for your arrest—usually for something simple like not showing up to jury duty or replying to a tax audit. The call requests your credit card information to clear up the matter. They're hoping that you'll panic and hand over your credit card information. However, calls of this sort are always a scam. Hang up.

5. Credit Repair Promises

Your credit score is not as high as you would like, so you find a credit repair company to raise your score. It sounds like a good solution, right? Wrong. Credit repair companies are actually running a credit card scam, according to the Federal Trade Commission. They won't repair your credit, but they will sell your information to scammers. The only safe and real way to raise your credit score is to make payments on time, use credit responsibly, and call to dispute any credit records that are not accurate or your own.

Nobody wants to fall prey to a credit card scam. If you keep your eyes peeled for the situations above, you should be able to avoid most scams and keep your identity and money safe!