The top 5 benefits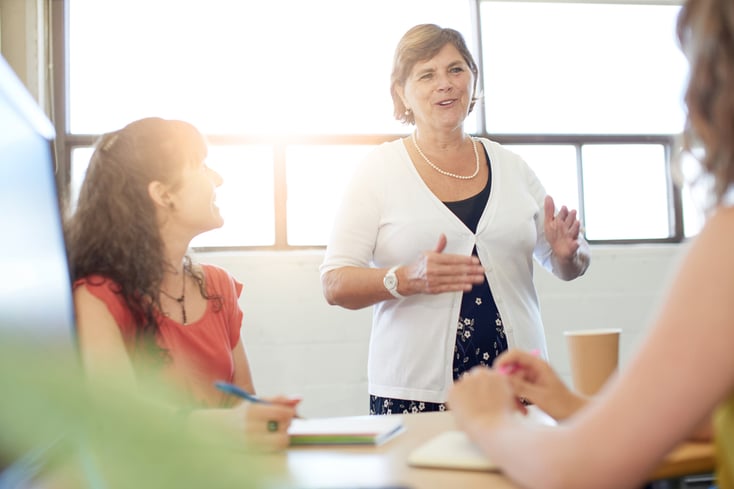 In the past, most people would work to a certain age—maybe 55 or 65—and then stop working altogether. This ceasing to work is called retirement, and it is still something many working Americans look forward to. However, the attitude towards retirement has changed a lot in recent years. Many people are approaching retirement age and realizing that they don't want to entirely stop working. For people with this mindset, a new trend called unretirement is of interest.
Unretirement means that instead of completely ceasing to work, you just make a job or career change when you reach traditional retirement age. For example, you might leave your career as a lawyer behind, but you take a part-time job at a bookstore, start teaching piano lessons a few nights a week, or teach a night class at a community college.
Some people go straight from their career jobs into an unretirement pursuit. Others take a few years off before re-entering the workforce in this new way. Either approach is perfectly fine because, with unretirement, there aren't a lot of rules. There are, however, a lot of benefits.
1. You get to explore interests you've left on the back burner.
When you're working full-time in a career position and you really need to earn a salary, there's limited time to engage with your deepest passions and interests. Unretirement gives you a chance to do so. The extra money you'll earn is nice, but it doesn't have to be the primary motivator.
2. You'll stay socially engaged.
Many people struggle socially after retiring. For so many years, your workplace was your main source of social interaction, so suddenly staying home all the time can lead to feelings of loneliness. In an unretirement position, you get a chance to socialize regularly—and often with people who share your passions.
3. You may get to mentor others.
As someone who has spent many years working and pursuing goals, you've probably learned a lot about success and about life in general. Many positions that are well-suited to an unretired person involve some sort of mentoring, giving you an opportunity to pass on what you have learned. For instance, if you teach a night course at a community college, you can tell anecdotes from your life as a way of deepening your students' understanding of the topics.
4. You'll have a schedule.
You've probably had structure and a schedule in your life since you started kindergarten! Suddenly being able to do whatever you want whenever you want can leave you feeling anxious and unsatisfied.
With an unretirement position, you will at least have some structure in your life. And you can modify that structure and schedule as you please! If you don't want to work mornings, for example, look for a position that starts at noon. If a certain position's schedule starts interfering with your other life plans, you can leave and do something else. There's a lot less pressure than with a true career job!
5. You'll keep your brain fresh.
Did you know that you can decrease your risk of dementia by learning new hobbies or skills and by staying socially involved? Unretiring will keep your mind more active, which is better for your mental health in the long run.
Hopefully, unretirement is a trend that is here to stay. If you are an older adult who is ready to step back at work, but who does not want to give up working completely, this is a wonderful option for keeping your mind active and exploring a new or existing passion.