Personal Loans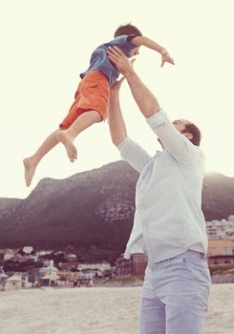 Independent Bank offers customers many ways to finance their dreams through personal loans. Whatever your goal, Independent Bank has dedicated financial professionals and a variety of products to help you achieve it. Our loans can help you pay for your education, buy a new boat or RV, or let you access credit through the equity in your home. Stop by and we'll help find the product or service that's best for you, or you can apply online below.
Apply Online
You can quickly and conveniently apply online for a variety of personal loans.
Auto loan
Personal line of credit
Unsecured loan
Boat loan
CD Secured
Student Loan Consolidation product
Large RV loan
Small RV loan
Home Equity Line of Credit
Personal line of credit
A personal line of credit is a pre-approved, unsecured line of credit. When you need money, take one of the special checks we'll provide you, fill it out with the exact amount you need, and sign it. You can use this check to deposit money in an account or pay a third party for a purchase. Alternatively, you may request the line be used as overdraft protection on your Independent Bank checking account at the time of your application. With a line of credit, you only pay interest on the amount you use, when you use it. The line can be paid down at any time and drawn on again up to the credit limit as long as the account remains in good standing.
Unsecured loan
This is a loan that isn't secured by collateral, and your ability to qualify is based on how creditworthy you are. It can be a good option for small home improvement projects, and can provide savings if your alternative is a credit card, which almost always carries a higher interest rate than an Independent Bank unsecured loan.
Home equity line of credit (HELOC)
A home equity loan or line of credit will allow you to borrow money secured by the equity in your home. Use the extra cash for whatever you choose: home improvements, tuition, debt consolidation and more. Interest may even be tax deductible. We offer competitive interest rates and, with approved credit, loan amounts up to 90% of your home's value!
You can use the Equity Access MasterCard to withdraw money from your home equity line of credit. It's the card that works just like a Debit MasterCard for purchases and ATM withdrawals; it's convenient and hassle-free. Unlike credit card advances, HELOC funds accessed with your Equity Access Card are not assessed cash advance fees.
Boat, auto, and RV loans
With our deep roots in Michigan, we understand how important it is to get out on the water or hop in an RV to enjoy our great state. Whether you need a 12' fishing boat or an 40' RV, we offer low rates and attractive financing terms. Also, we're often able to save you money if you refinance your boat or RV through Independent Bank.
We always have great rates on auto loans as well, and we'll help you get your loan quickly and conveniently. Simply apply online or stop by a branch to speak with a lender.
Student loan CONSOLIDATION PRODUCT

We offer student loan consolidation options that allow college graduates to combine all of their outstanding student debt into one easy-to-manage monthly payment. With competitive rates on an unsecured loan up to $50,000, and a fixed term up to 15 years, Independent Bank's Student Loan Consolidation product is the smart choice for graduates who have completed their degree and have been employed for at least two years.
Certificate of deposit (CD) secured loan
This is a loan that is secured by a certificate of deposit that you own. It's a convenient and low-cost way to obtain a loan quickly, and it generally carries a lower interest rate than an unsecured loan.
Normal Credit standards and restrictions apply. Consult your tax advisor regarding deductibility of interest.